THE NEST by Kenneth Oppel, illustrated by Jon Klassen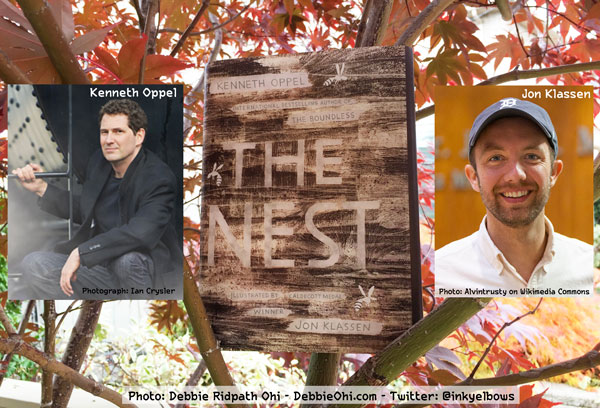 I read middle grade novel THE NEST (written by Kenneth Oppel and illustrated by Jon Klassen) in one sitting last night. Totally lives up to the hype. I'm a horror fan and this was genuinely scary, with tension and dread gradually building to a nightmare-inducing climax. Yowza.
If you or your 8-12 year old are looking for a good Halloween read, I strongly recommend THE NEST.
Published by Simon & Schuster BFYR in the U.S. and by HarperCollins in Canada.