What I'm having for breakfast: LADY PANCAKE & SIR FRENCH TOAST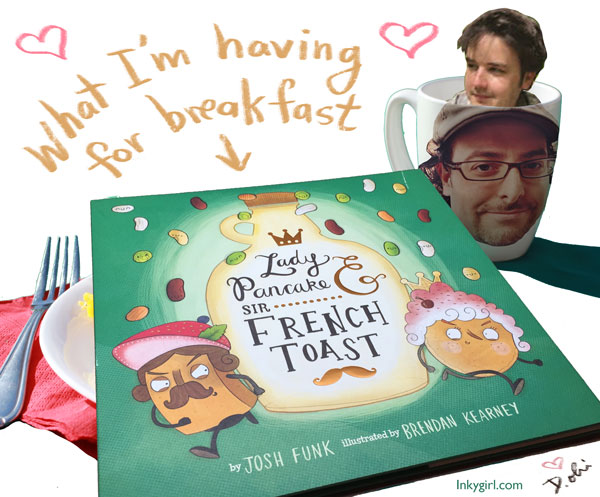 Yay, my copy of LADY PANCAKE & SIR FRENCH TOAST by Josh Funk and Brendan Kearney (Sterling) just arrived! Such a delicious read, plus I love the surprise fold-out ending. This would make a great readaloud, with lots of potential discussion with young readers about the fun art details, food and friendship.
If you haven't already, do read my Three Questions interview with Josh Funk.
You can also find out more about the book (plus there's a free activity kit) on Josh's book page.