Font Nerd Table comic, thoughts on font faces and my favorite Comic Sans song ever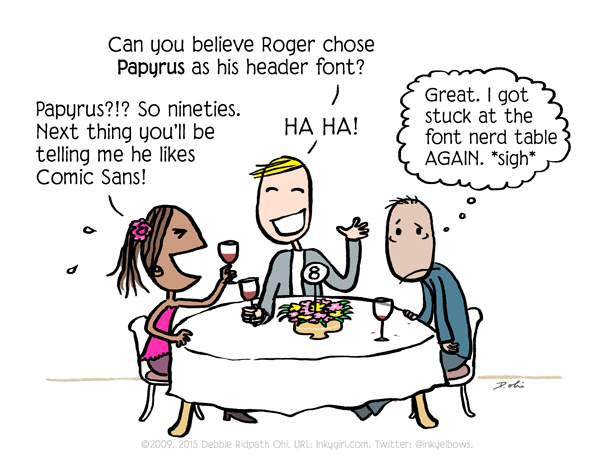 For those interested, the Font Nerd Table comic above is now available as a greeting card in my card shop.
I do admit that I over-used Comic Sans and Papyrus when they first came out. Fontfaces are so much like fashion, aren't they? You have the basic fontfaces which never seem to go out of style, like Helvetica and Times Roman. But then there are the trendy fonts which are massively popular for a short period of time but then fall by the wayside.
Like Comic Sans. And speaking of Comic Sans, here's my favorite Comic Sans music video ever:
Insider kidlit trivia: Andrew Huang, who makes a guest appearance as a rapper in the video above, is also the voice in Greg Pincus's book trailer for The 14 Fibs Of Gregory K.