A survey: Do YOU dog-ear pages in books?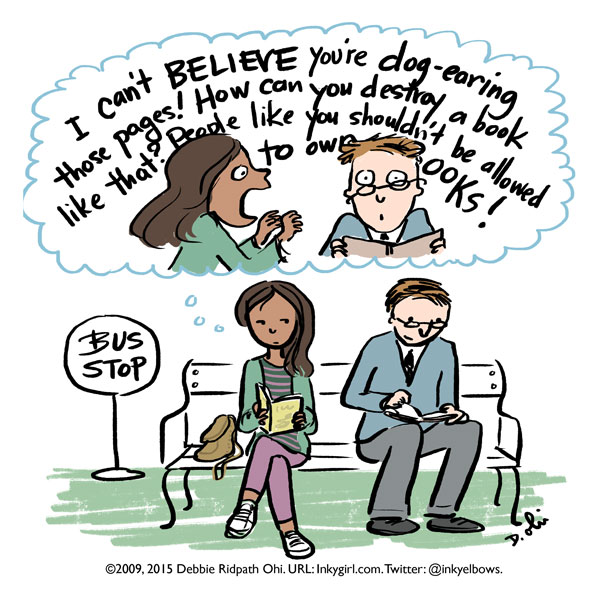 After posting the found object doodle below on FB, a flurry of comments (turns out I'm not the only one who has a strong emotional reaction to dog-eared pages in books :-)) prompted me to post this anonymous 1-question survey:
How do you feel about dog-earing pages? After you answer my anonymous 1-question poll, you'll see what others have said.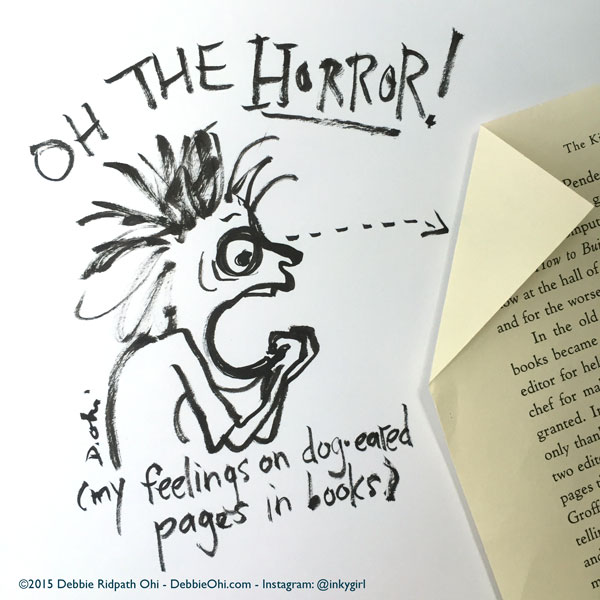 ---
Curious about my other publishing industry surveys? Feel free to browse current and past Inkygirl Surveys online.