Three Questions For Maple Lam: Advice for young illustrators, office toys & TWO GIRLS WANT A PUPPY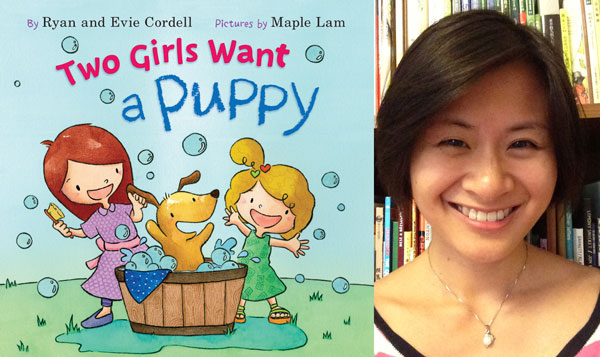 Today's #BookADay is TWO GIRLS WANT A PUPPY, a new picture book written by Evie & Ryan Cordell, and illustrated by my friend, Maple Lam, published by HarperCollins last month.
Maple Lam loves creating characters and constructing worlds around them. When she is not illustrating or writing children's book, she is either reading books in a local Los Angeles library, or playing badminton with good friends. You can check out more of Maple's work via her website at www.maplelam.com. You can also find her on Twitter at @MapleLam and Instagram at @MapleLam.
I've been a fan of Maple and her work ever since I met her through the SCBWI-LA Illustration Mentorship program. I love her bubbly enthusiasm, benevolence and sense of humor. So excited for Maple's debut as a children's book illustrator in TWO GIRLS WANT A PUPPY!
Synopsis of TWO GIRLS WANT A PUPPY (HarperCollins Children's):
"Cadence and Emi desperately want a puppy. But their dad isn't quite sure they're ready for all that responsibility. With a little determination and a brilliant plan, the girls show their dad that they are ready to adopt one. After all, they are super persistent, responsible, smart, and creative!"
For more about the book, please see the publisher book page.
For more on the inspiration behind the story, written by Ryan and Evie Cordell, please see this page as well as this Daily Mail article.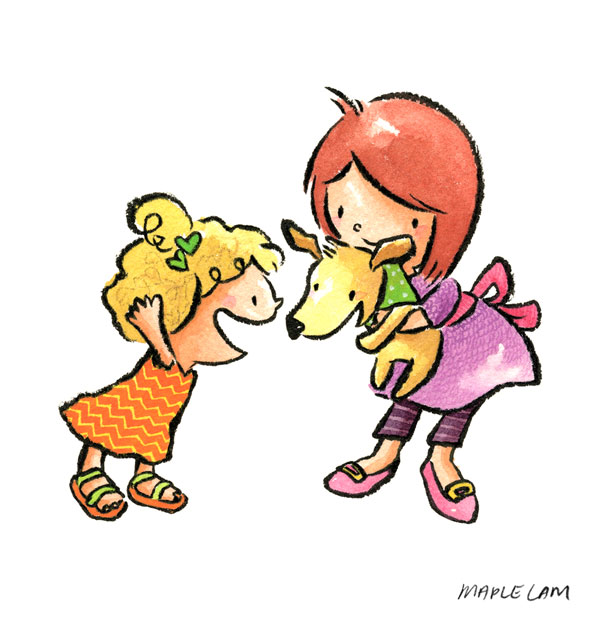 Q. Could you please take a photo of something in your office and tell us the story behind it?
I have a "transparency-policy" in my studio – most of my tools are stored in transparent containers. I am highly visual, and if I can see it, I will use it.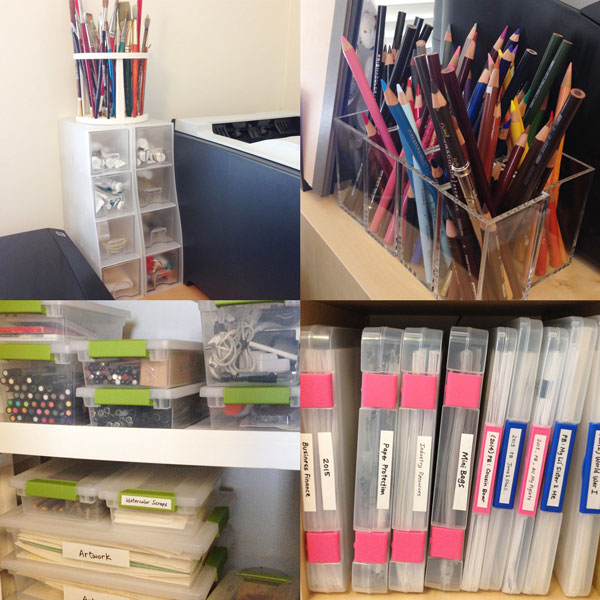 Quirky, but it works for me. 🙂
Note: I have toys in the studio too. They make me happy. 🙂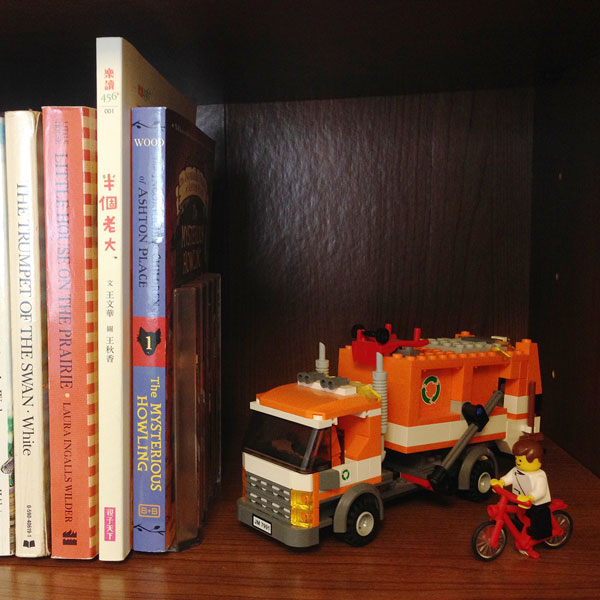 Q. What advice do you have for young illustrators?
Do your best and relax.
It sounds like a non-advice, like a financial adviser suggesting the best way to build your assets is to spend less and invest more. But just because it is easy to say doesn't mean it is easy to practice.
If you take your children's book career seriously, if this is truly your passion for life, then take a deep breath and do your best work. Take your work seriously, but don't take your results seriously. The former is a matter of professional attitude; the latter are out of your control.
Do your best, and then relax. Let this process loop and loop.
Enjoy the journey. Because, really, why else are we doing this? 🙂
Q. What are you excited about right now?
The annual SCBWI Summer Conference! I get to meet new talents in the industry, learn from the professionals, and best of all, meet up with some of my closest friends in the industry and celebrate our journey together.
Also, there is a rumor that Debbie will be moving to LA. Yes, I am excited about that too!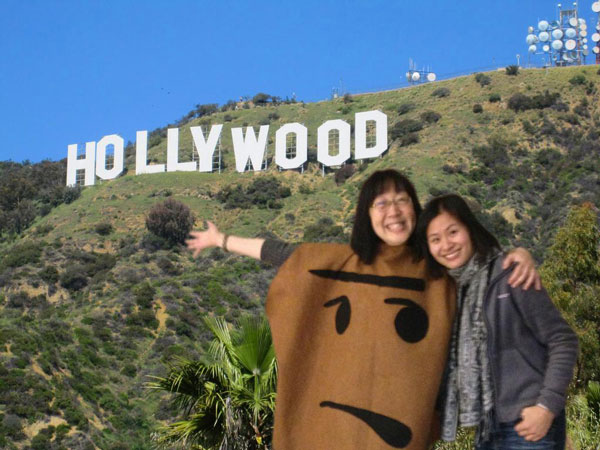 Thanks for having me, Debbie!!! You're the best! 😀
[From Debbie: Thanks for visiting my blog, Maple! And I can't wait to see if the rumours are true about YOU moving to Toronto someday ;-)]
For more insights from book creators, see my Inkygirl Interview Archives and Advice For Young Writers And Illustrators From Book Creators.