#BookADay: EL DEAFO by Cece Bell (Abrams)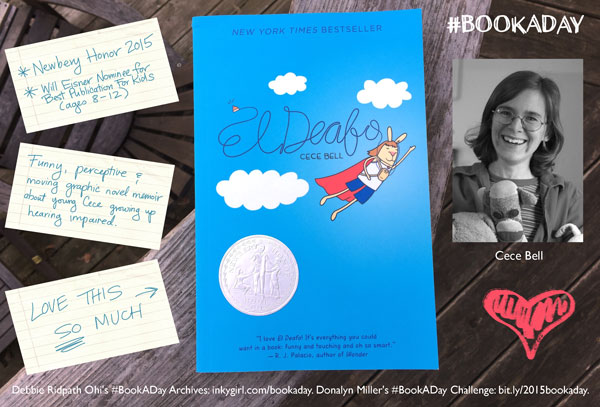 EL DEAFO by Cece Bell (Abrams, 2014). This has been on my To Read pile for a while, and I finished it on the weekend. TOTALLY lives up to all the hype. I've been a fan of autobiographical comics for a while (thanks to Rand Bellavia) and have become especially intrigued by graphic novel memoirs for young people.
Loved how the facts about how young Cece lost her hearing and coped afterward are deftly woven into engaging storytelling. Love the voice, the overall story arc, how the characters and relationships developed. Cece tells her story honestly, without self-pity, and a healthy dose of humor. Highly, HIGHLY recommended.
I hope to meet Cece in person someday.
---
More info: Donalyn Miller's Summer Book-A-Day Challenge | Archives of my #BookADay posts.