#BookADay: NOW THAT YOU'RE HERE (Duplexity, part 1) by Amy K. Nichols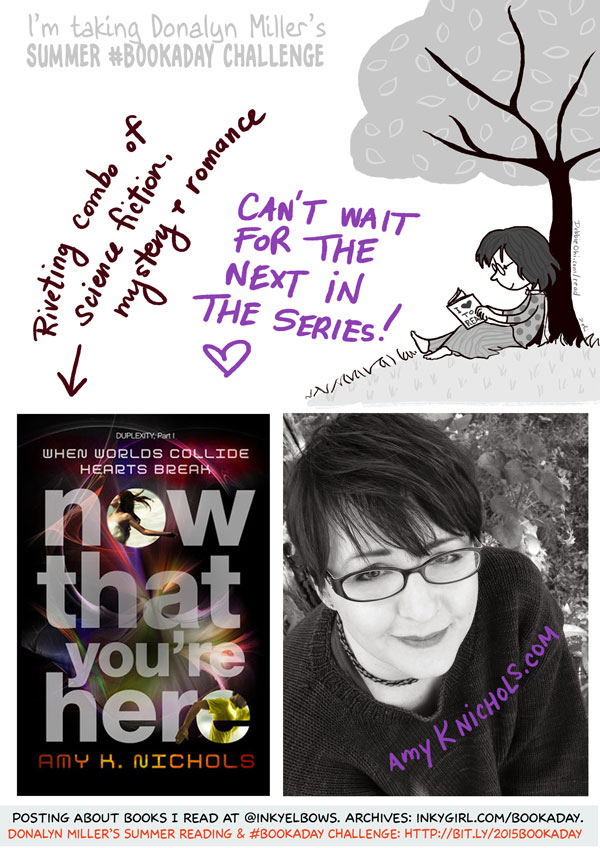 Donalyn Miller has announced her 7th Annual #BookADay Challenge! See this great post about Summer Reading as well more details about the challenge.
I just finished reading Amy Nichols's NOW THAT YOU'RE HERE (Knopf Books For Young Readers) and loved it. Amy and I met back in 2010 (I think it was 2010?) when we were both taking Krista Marino's YA writing workshop at the SCBWI Summer Conference, and I was excited when Amy announced that her debut YA was coming out from Knopf last December.
You can find out more about Amy and her work at AmyKNichols.com. You can read more about NOW THAT YOU'RE HERE on the Penguin Random House website.
The book trailer:
———————
More info: Donalyn Miller's Summer Book-A-Day Challenge | Archives of my #BookADay posts.