Survey Results: Do you like having background noise while you're working?
In Inkygirl recently, I talked about how I'm sometimes more productive when I have sounds from a coffee shop playing in the background. Do you usually like to have background noise while you're working? If so, what type?
One-third of you prefer silence but the rest like some kind of background noise. Of the latter, 70% prefer ambient noise and 45% prefer music without lyrics.
These days, my favourite ambient noise tool is Coffivity. I've also recently signed up for Spotify, and use playlists like Indie Folk For Focus, Superior Study Playlist, Music For Concentration and Brain Food.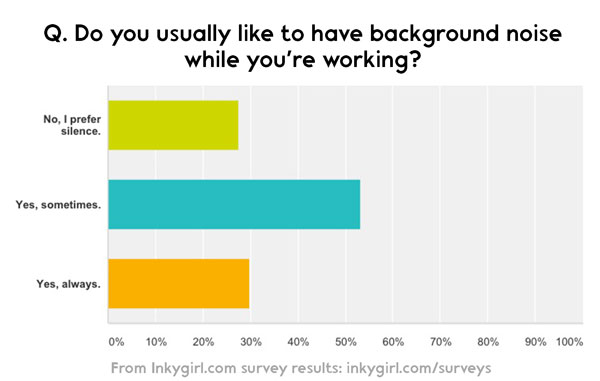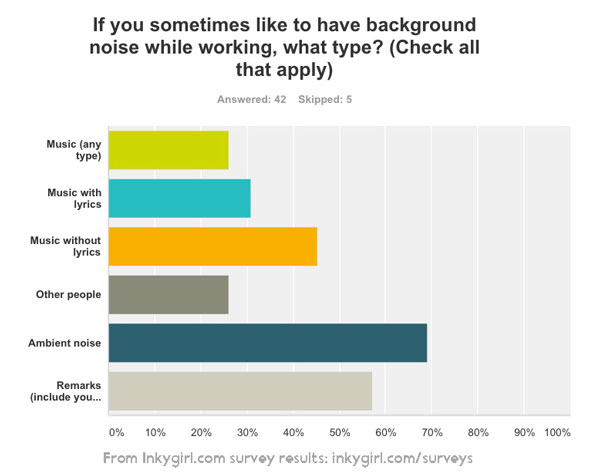 Next poll question: Are you giving any physical books this holiday season? (yes/no)
——
Curious about my other publishing industry surveys? Also see Debbie's other Surveys and Polls.