MicroBookReview: FURY OF THE PHOENIX by Cindy Pon
I've been starting to post micro book reviews & comments about kidlit/YA bookson Twitter from time to time, and will include them here on Inkygirl when I like a book. I'll tag these with "microbooktweet" to make it easier for people to find similar posts.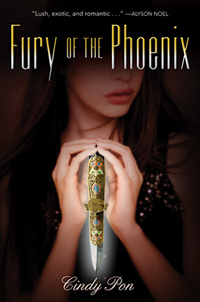 Also see Debbie's Reading Journal as well as Debbie's Bookstagram.