Announcing my next illustration project for Simon & Schuster: NAKED! by Michael Ian Black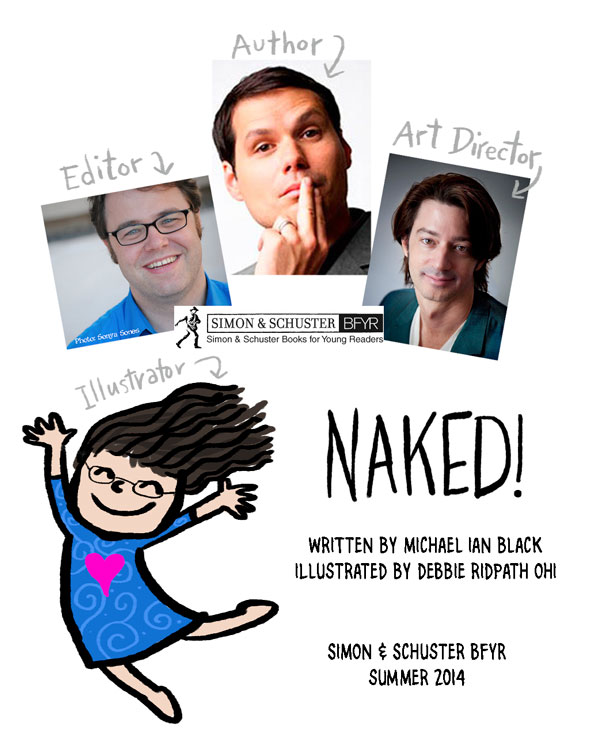 I enjoyed working on I'M BORED so much that I was secretly hoping that I'd get to illustrate another of Michael's stories…and my wish was granted! Entertainment Weekly posted the news this morning.
I am so very, very pleased to announce that my next picture book illustration project is going to be NAKED!, written by Michael Ian Black, published by Simon & Schuster Books For Young Readers. I LOVE the story and am already having a ton of fun doing sketches for the book.
Plus I get to work with Justin Chanda (editor) and Laurent Linn (art director) again!
NAKED launches in the Summer 2014.
If you're on Facebook, I'd appreciate you Liking our new NAKED Facebook Page…thanks. 🙂