Inkygirl survey results: how you discovered books this year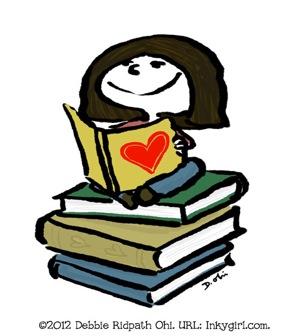 A while ago, I asked how you all discover books to read. 239 responded.
Here's what you said:
Q: How do you discover new books to read?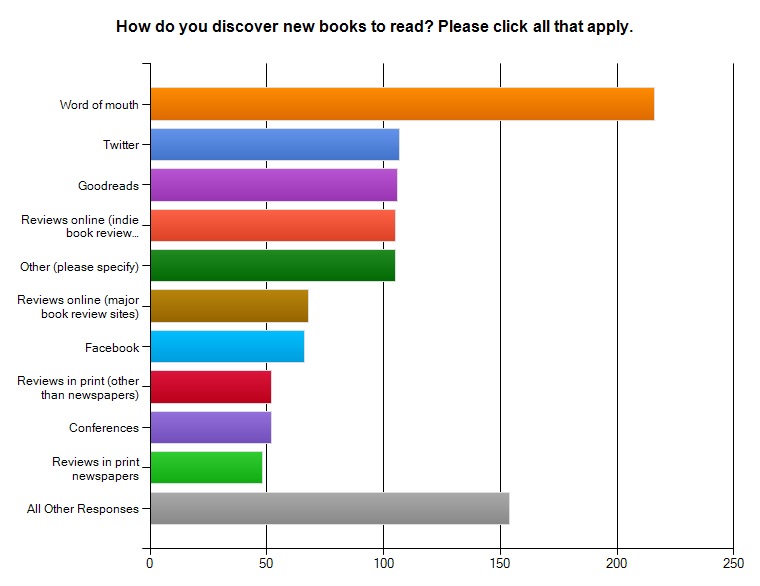 Keep in mind that most of the respondents are kidlit/YA and/or publishing industry people. 71% describe themselves as writers, 16% book bloggers, 13% teachers, 9% librarians, 8% illustrators, 7% editors, 2% publishers, 1% agents.
Word of mouth was the the most popular way that people said they discovered new books to read.
Many said that they discover books by browsing library and bookstore shelves as well as recommendations from librarians and booksellers. Quite a few mentioned Amazon recommendations and NPR. Others mentioned talk shows like Oprah, television interviews, NPR reviews & discussions, publisher catalogs, Audible.com author blogs, individual author blogs, when book awards are announced, library discards, book clubs, radio reviews, favorite blogs that also recommend books, literature courses, book calendars, books encountered while doing research, panels and discussions at conventions, book swaps, publisher & bookseller previews.
The goal of these surveys is to help writers in their craft and business, and results are always posted here on Inkygirl.
For past survey results, see the Inkygirl Survey Archives.