I'M BORED in Seven Impossible Things today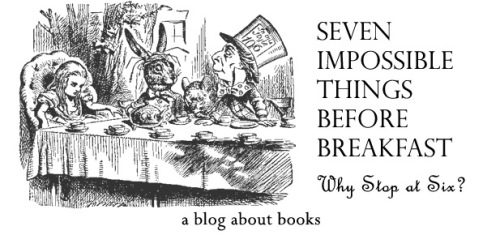 I've been a fan of Seven Impossible Things Before Breakfast: A Blog About Books for ages, and was THRILLED to discover from Hazel Mitchell (my Pixel Shavings author/illus friend) that Jules has posted about I'M BORED today. You can read the post here:
What I'm Up to at Kirkus This Week, Plus What I Did Last Week, Featuring Debbie Ridpath Ohi
I've started keeping a physical scrapbook of I'M BORED clippings like this, by the way. Yes, I know I also have them collected online. But I find there's something more satisfying about being able to flip through physical pages and look at something in print, especially in days ahead when excitement dies down and I get back into regular work….and regular rejections. 🙂
Oh, don't get me wrong. I know that at least my foot's in the door now when it comes to getting more books published. But I'm also realistic and know that rejections are as much of a reality AFTER getting published for the first time as before.
I figure this scrapbook will be a much-needed spirit booster in those days.