How the I'M books were created

The I'M… picture books are written by Michael Ian Black and illustrated by Debbie Ridpath Ohi, published by Simon & Schuster. Curious about how this series was created? Here's a behind-the-scenes peek for young readers.

When I asked Michael what inspired him to write the first book in the series, I'M BORED, here's what he said:
I wrote I'm Bored as a reaction to my children constantly telling me how bored they are. How boooooored! They are eight and ten, and it seems as if there are not enough activities in the world to keep them occupied. Not going outside or staying inside. Not playing games or reading books. Nothing. So I thought it would be funny to imagine something even more boring than being a kid: being a potato!
When Mr. Schu asked Michael what inspired him to write I'M SAD, here's what Michael said:
"We all feel sad sometimes.When we do, it's good to know we have people (or potatoes) in our lives who won't think any less of us for feeling the way we feel and who will still love us no matter what."

Michael sent the manuscript (picture book text) to Justin Chanda, his editor at Simon & Schuster Children's. Justin read it and suggested changes. There was repeated back and forth until both Michael and Justin were happy with the text.
Next step: the illustrations!

Debbie always starts by reading the manuscript multiple times and doing a lot of scribbling: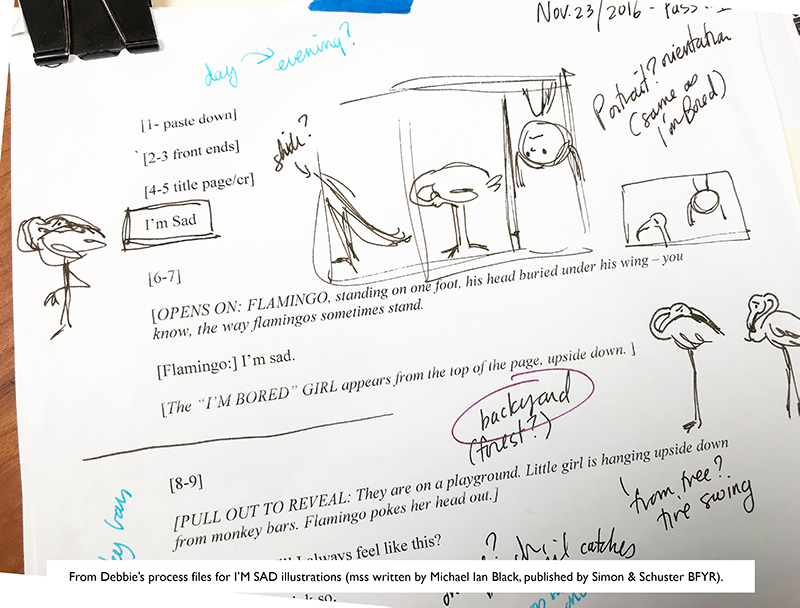 At the same time, Debbie usually starts working on character sketches.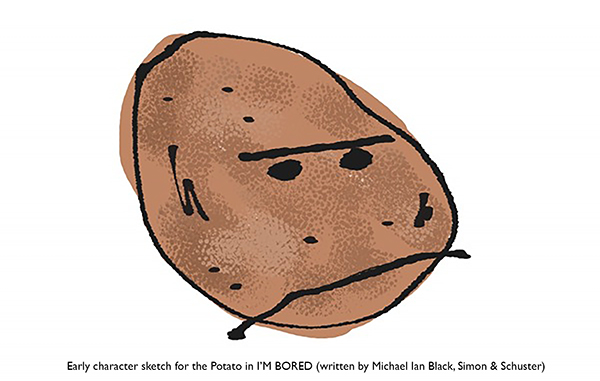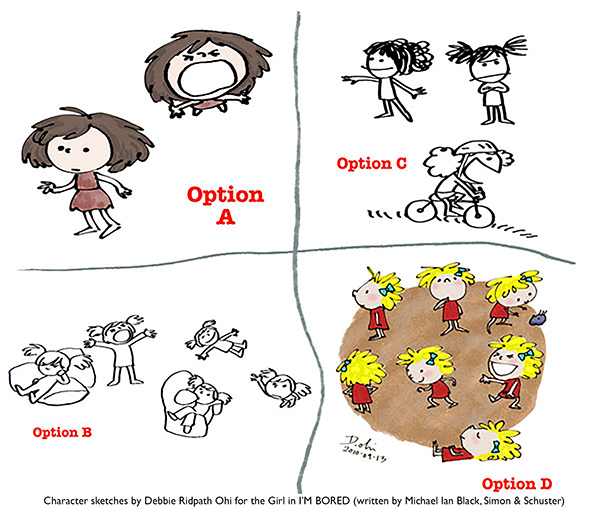 Before starting on full-size sketches, Debbie works on thumbnail sketches on one page. Why so tiny? Because this way, Debbie won't get too distracted by art details. At this stage, she wants to check if the overall flow is working, page turns, etc. You can found out more about her process in her Resources For Book Creators page.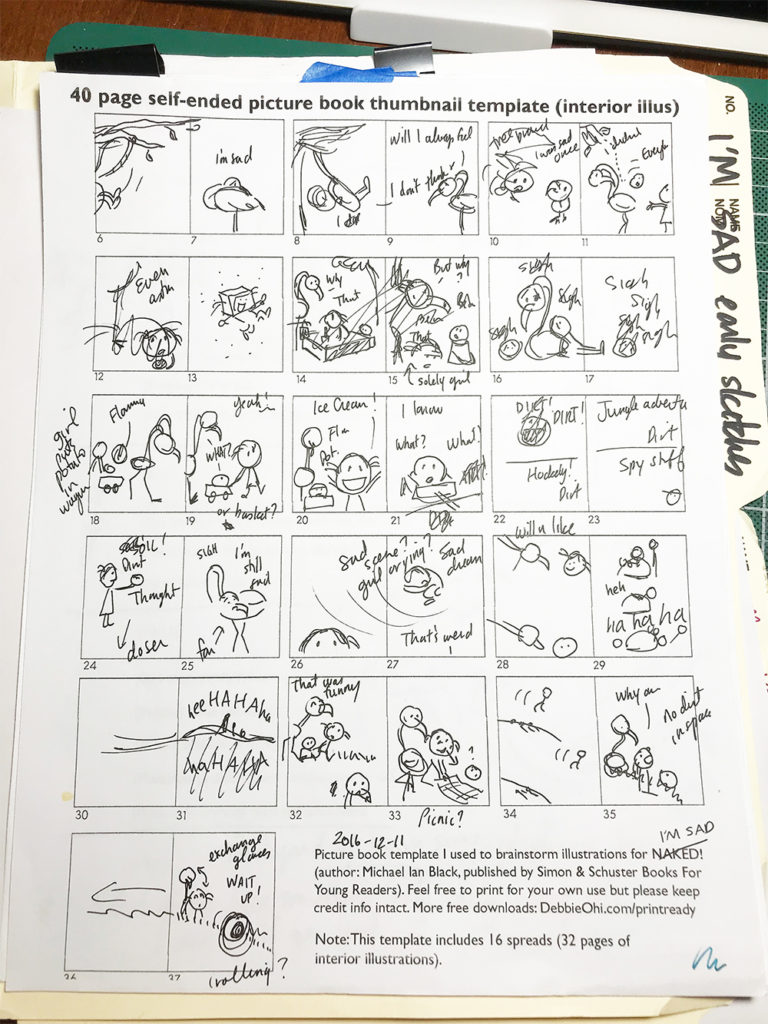 When Debbie is happy with the overall flow, then she starts working on individual layout sketches.
At some point, she sends a PDF of her sketches to Laurent Linn, the art director she works with at Simon & Schuster Children's. He and editor Justin Chanda talk about Debbie's sketches, and then they give her feedback. Debbie does revisions, and sends a new set of sketches. Rinse and repeat!
Sometimes the timing works out that Debbie can meet her art director and editor in person, at the Simon & Schuster offices in NYC. Here's a photo of Debbie with Justin Chanda, Laurent Linn, and Alexa Pastor during a meeting about I'M SAD: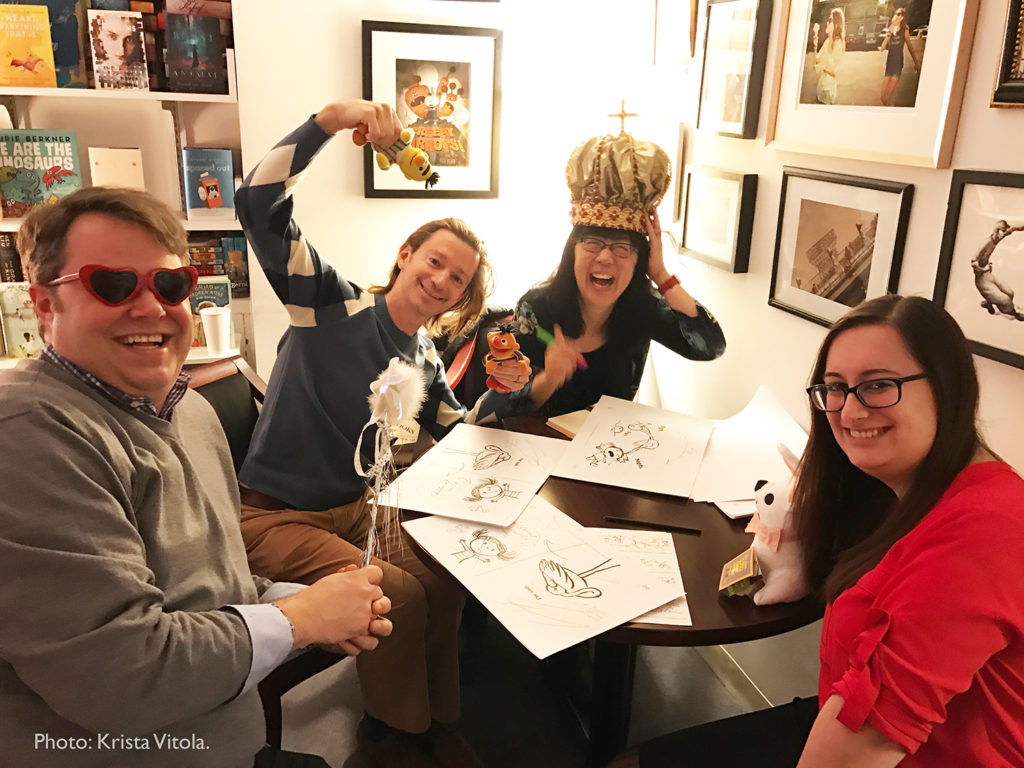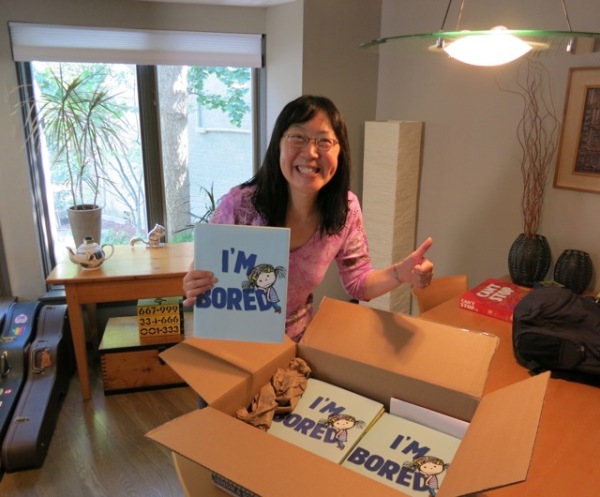 ALSO SEE:
How I'm Bored Was Made: Part 1 – Part 2 – Part 3 – Part 4