Tara Kressler On Libraries and Being A Librarian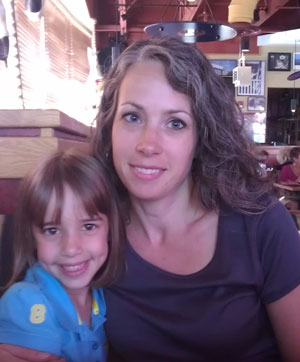 Thanks so much to Tara Kressler (@taralibrara on Twitter) for being my 20,000th follower on Twitter! As a prize, I let Tara pick whichever item she wanted from my I'M BORED swag shop (proceeds to go Riley Carney's Breaking The Chain nonprofit literacy).
Tara works for the Public Library of Cincinnati and Hamilton County, and has kindly agreed to answer a few questions about being librarian.
Why did you decide to become a librarian?
Becoming a librarian was one of those situations where life sort of took me there but looking back, I can see no other path for myself other than this one. During senior year in college I was doing my thesis for Art History. The dumbest of dumb things happened: I found out how much a museum worker got paid annually and I thought, oh sh*t, time for a Plan B. A classmate and friend of mine was working part time for the library and as I was lamenting my future to her, she suggested I get a part time job at the local public library.
Once I got into the job, it was like why didn't I think of this in the first place? Have you ever done something and found you were just good at it? And it surprised you? That's how I felt about working at the library. I'd been there for just a short time and experienced this. At that point, several months in, I started to study for the GRE. And that is where my fate took me.
What do you like most about being a librarian?
My answer is going to be very narcissistic. I love being a librarian because of the way it makes me feel. Purely selfish reasons. I work each day doing something different, challenging, meaningful.
I give people the answers they are looking for. They are grateful for my expertise, they are appreciative for my help. This is with both customers and staff. Staff look to me to help them grow professionally, to create a positive working experience for them and I do that willingly. It is a nice stroke of the ego.
I like taking care of people and providing for them. I like the detective work of the job, finding the answer and then the big reveal. It is all very exciting stuff.
If someone was trying to cut library funding, what argument would you give them to keep it?
I don't really see it as an argument but rather an enlightenment. Everyone has benefited from the library in some way, it is just a matter of having a conversation, finding out what that is and to appeal to them to want to continue that legacy.
A library has always been an integral part of a community, had some sort of involvement in the upbringing of people and despite the materials changing, those concepts do not.
What attracts you to a book and makes you want to read it?
I do two community book clubs a month and with two little kids, it doesn't give me a lot of time to read all of my guilty pleasures. Often I try to marry the two and force my book clubs to read what interests me, like recently it was the Night Circus and In the Garden of Beasts.
Fortunately, they are good sports about it and those are good discussable books to incorporate. My most recent non book club selection was Game of Thrones. I ordinarily would never pick up such a book but my staffer teased me into it, even giving me a paperback copy to lug around. It was quite a commitment at almost 1000 pages but it hooked me and I went with it.
So essentially, if you twist my arm and bully me enough, I will read what you tell me! Otherwise, I keep a nice list on Goodreads of things my customers recommend or reviews in magazines or whatever comes through the Branch that has a pretty cover. My secret guilty pleasure is cook books, but don't tell anyone….
What are some of your favourite recent reads?
Some of favorite recent reads have been The Night Circus by Morgenstern which I listened to on audio in complete rapt attention because Jim Dale read it amazingly. Also, Ready Player One was an audio I listened to and thank god Wil Weaton read it, otherwise I would have no idea what was going on and would have abandoned it immediately. I love Lee Child books and was heartbroken to learn Tom Cruise would be Jack Reacher in the movie adaptation of One Shot, but enjoyed The Affair. Tom Perrotta's The Leftoverswas so subtle but powerful and I threw in Habibi, an epic graphic novel for fun.
—-
You can follow Tara on Twitter at @taralibrara.