This week on MiGwriters: meet our agents from Transatlantic, Curtis Brown, Jennifer DeChiara and Jennifer Lyons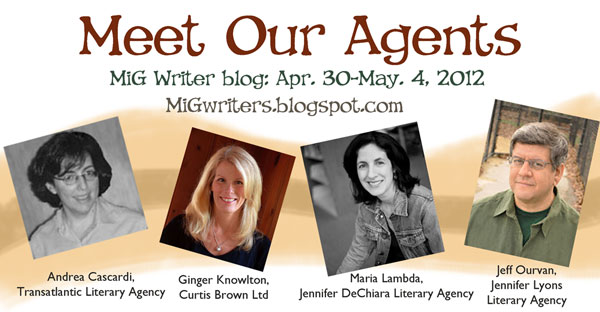 Today's MiGwriters blog interview is with Andrea Cascardi of Translatlantic Literary Agency.
Tomorrow: my agent, Ginger Knowlton of Curtis Brown!
For more insights from book creators, see my Inkygirl Interview Archives and Advice For Young Writers And Illustrators From Book Creators.