THE F&Gs FOR "I'M BORED" JUST ARRIVED!!!!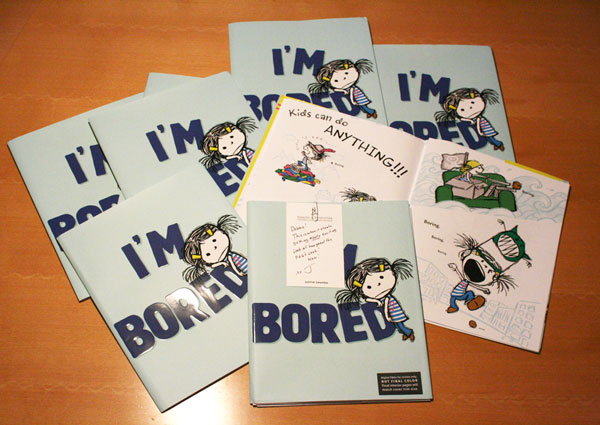 MY F&Gs for I'M BORED JUST ARRIVED!!!!!!!!!!!!!!!!!!!!!!!!
Apologies for all the exclamation marks BUT I CAN'T HELP IT!!!!!
Good thing the delivery guy had walked away by the time I ripped open the package, else he would have heard me screaming (or seen me jumping up and down).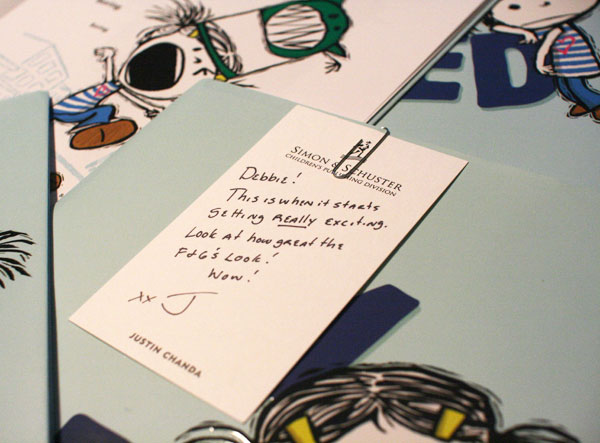 Laurent added embossing and some special lamination effects to the cover and IT LOOKS JUST FRIGGIN' AWESOME.
I CAN'T WAIT UNTIL THIS BOOK IS ON THE SHELVES! AAAAAAaaaAAAAAAAaaAAAA!!!
The note from Justin says that this is where it starts getting -really- exciting. Whaaa….? Dear lord. If it gets any more exciting, my brain is going to explode. I'm serious.
I'll be posting a new I'M BORED comic as well as making other posts soon, so please do follow/Like the I'M BORED Facebook Page for updates.
Going back to fondle my F&Gs now…