Google+ Hangout with Pixel Shavings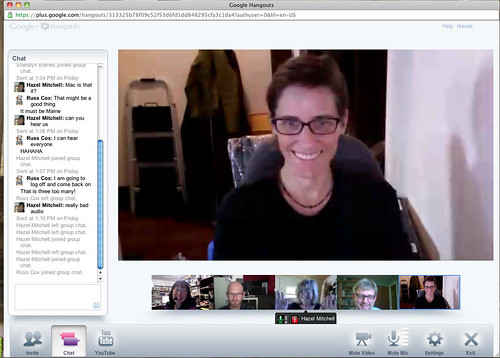 Just had a great Hangout with some of my Pixel Shavings pals (group of children's book illustrator/writers who glog (groupblog) together): +Hazel Mitchell +Sheralyn Barnes +Russ Cox and +Fred Koehler. We missed you, +John Deininger!
We've never all been in one place together and some of us have never met in person, so it was great to actually chat face-to-face.
You can find out more about us at:
http://pixelshavings.blogspot.com/