Storytelling app: StoryPlease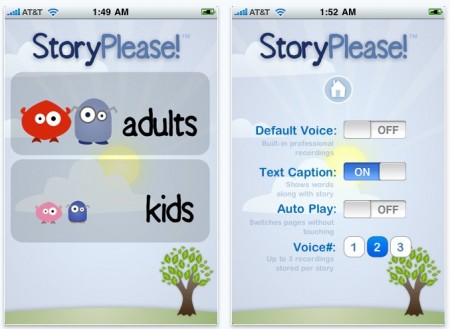 StoryPlease is a storytelling app that lets you record a story in your own voice, or your can use the default professional recording. I first came across the StoryPlease people (person?) when they attended the #kidlitart chat last night. During the chat, they said they were purchasing the rights to use illustrations/characters in digital format for the iPhone and iPad.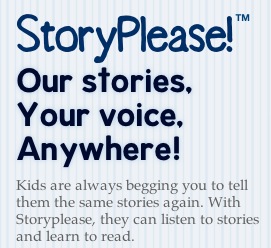 For 99 cents, I couldn't resist buying a copy from the iTunes store to try out to see how useful this might be to picture book writers. However, it looks as though you can't add your own stories. The app comes with two stories, but it looks as if you have to pay to get more.
Every time I tried recording a line, the app crashed on me, and I was also unsuccessful getting the auto-read function to work properly. Unfortunately I can't recommend this for writers, but future versions of the app may be of interest to parents with young children, depending on what stories the developer adds.