iPhone app for writers: StoryPages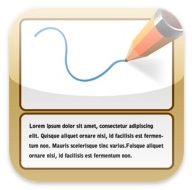 StoryPages could be a useful iPhone app for those working on picture books or graphic novels. The app lets you create storyboard style pages with your drawing in a top panel and typed text in a bottom panel, mimicking storyboards used in movie production. You can draw in fullscreen (landscape or portrait) and (if you want) add a background to set the scene or use as a tracing template with transparency control.
From the website:
StoryPages can be used for sketching movie scenes, animations, and comics. Use it for keeping a record of your product ideas, visual instructions (for hardware, electronics, contractors and landscapers), help files, construction and restoration projects, teacher curriculum, travelogues, hobbies, dream recording and more.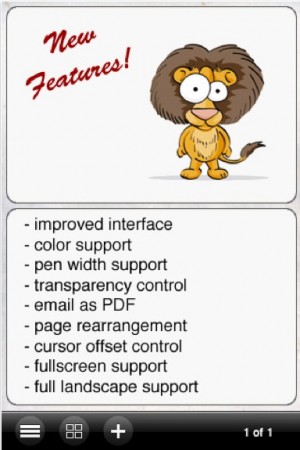 Instead of drawing right the app, you can import an image/drawing from the Camera Roll. This could be a handy brainstorming tool for a picture book writer-illustrator.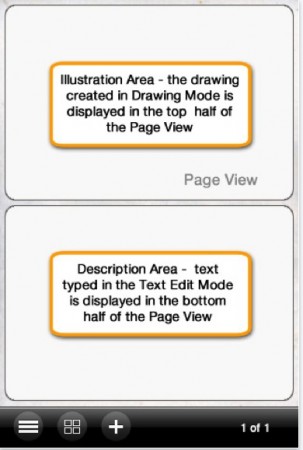 StoryPages is currently $2.99 in the iTunes store. You can find out more info as well as see extra screenshots on the SpinThought StoryPages website.
I'll post a follow-up review once I've had a chance to use it for an actual project.