STEALING HOME by J. Torres and David Namisato (Kids Can Press)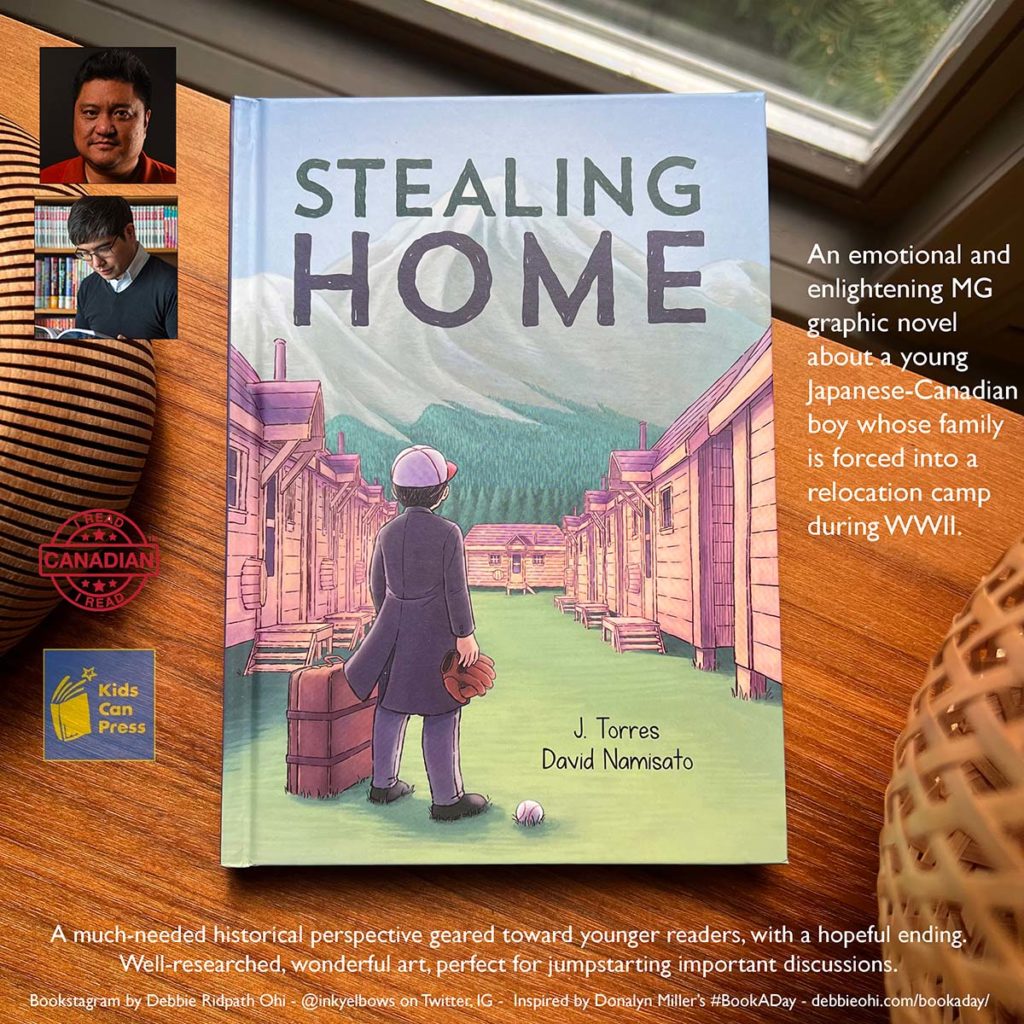 Just finished STEALING HOME by J. Torres and David Naimsato, now available from Kids Can Press; I bought my copy from Mabel's Fables. LOVED. Geared toward middle grade, this graphic novel focuses on Sandy Saito, a young baseball fan whose family is forced to move away from their home in western Canada to a relocation camp. I love how the story uses baseball to represent hope in a way more accessible to younger readers, both in helping interpret a horrific situation as well as the changing relationship between Sandy and his father.

There have been many books written about the American-Japanese interment camps but very few about the Canadian-Japanese experience, especially ones appropriate for younger readers. STEALING HOME is a much-needed historical graphic novel, and a perfect book to jumpstart discussions about that historical period as well as perseverance and family relationships during difficult times.
⚾
For more of my book posts, please see my BookADay archives, my Reading Journal category as well as my Bookstagram.