BIG DREAMS, SMALL FISH by Paula Cohen (Levine Querido)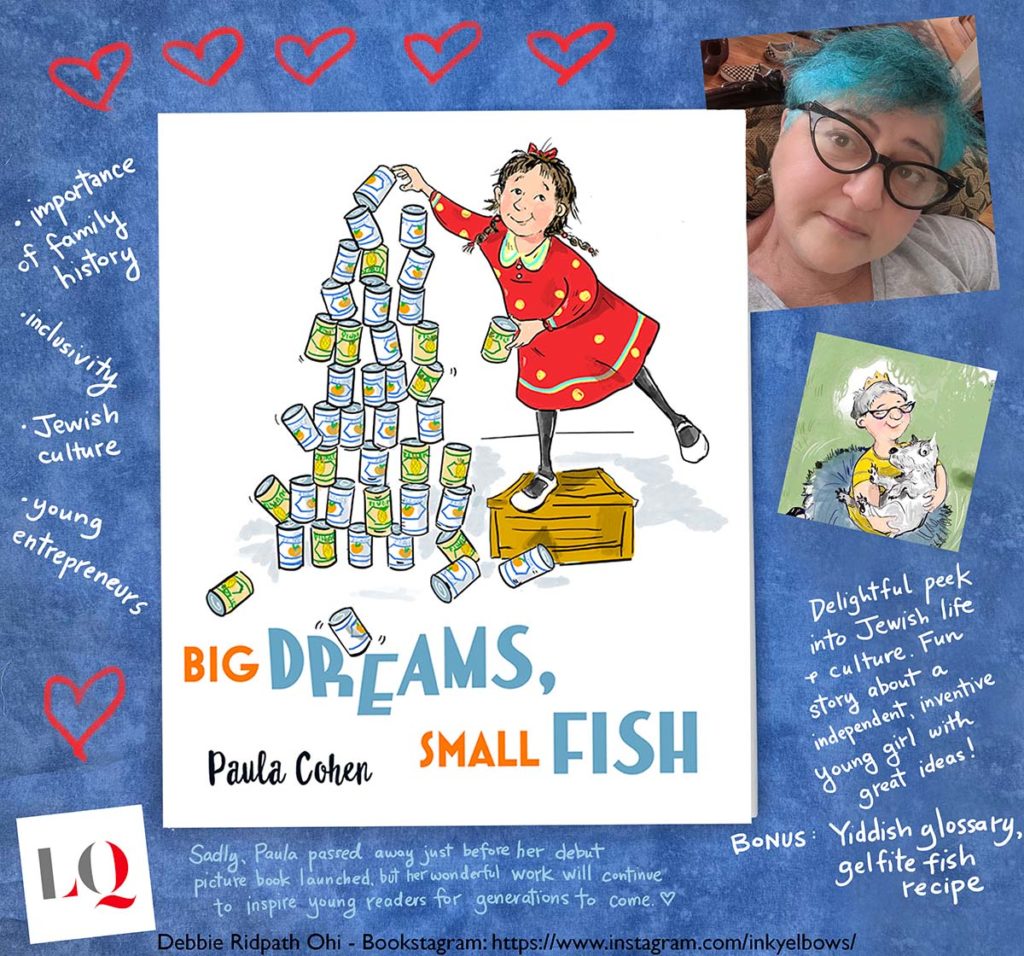 BIG DREAMS, SMALL FISH by Paula Cohen was Paula's debut as a picture book author/illustrator. Sadly, she passed away just before the book launched but (as you can see from Paula's video on Instagram) she was able to see her author copies. I ordered my copy from Mabel's Fables. What an utterly charming story, and I love Paula's art. I learned some Yiddish, and now I want to try gefilte fish! Please do help put Paula's stories out there in the world for young readers by ordering a copy for your school or library.

Related posts:
A Book Birthday Tribute for Paula and her book, by Tara Lazar
In Memory Of Paula Cohen Martin, by Miriam Udel
Remembering Paula Cohen Martin, by Lynne Marie
---
For more of my book posts, please see my BookADay archives, my Reading Journal category as well as my Bookstagram.