FAQ: Want to write or illustrate children's books someday? Here's some advice.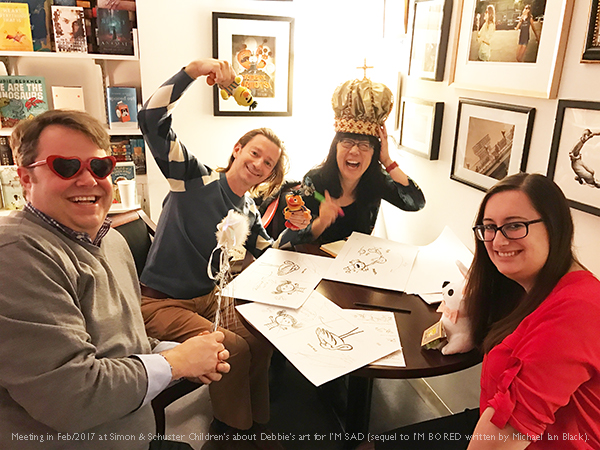 I'm gradually updating, condensing and moving over info to my main FAQ on my new website. Here is my updated entry for anyone who is just starting to think about writing or illustrating books for young people someday.
---
My top pieces of advice for those who want to write or illustrate books for young people someday:
READ. Read widely and voraciously, especially in the genre you hope to write or illustrate. I come across far too many hopeful picture book writers who are only familiar with books from their own childhood, and aren't familiar with what is being published now. That's not to say that you should avoid the classics! But if one of your goals is to be published by one of the traditional publishing houses (rather than self-publishing), but be aware that what was published back when you were growing up does not necessarily reflect what publishers are looking for now.
DO YOUR HOMEWORK. There is SO much information available online about the craft and business already. I know it can be overwhelming, which is why I recommend joining organizations like SCBWI and CANSCAIP (Canada) where you'll not only be able to find a wealth of resources (especially check out SCBWI's The Book: The Essential Guide To Publishing For Children) but also find opportunities to meet others in the community.
CONNECT WITH THE COMMUNITY. Writing and illustrating are solitary activities, but trying to get published does not have to be. Join the SCBWI (Society Of Children's Book Writers and Illustrators) and if you're in Canada, join CANSCAIP (Canadian Society Of Children's Authors, Illustrators and Performers). Both organizations have resources as well events where you can meet others. I strongly recommend the SCBWI's THE BOOK: The Essential Guide To Publishing For Children, which is regularly updated.
DEVELOP A THICK SKIN, BE OPEN TO CRITICISM. So much about publishing industry success has to do with intelligent perseverance, I find. You will be encountering many forms of criticism during your career, before and after publication (including critiquing, reviews, solicited and unsolicited feedback, etc.). There may be times when you feel overlooked and ignored. Developing a thick skin early on and learning how to cope will help you weather the ups and downs of the publishing industry, and help you focus on your longterm goals.

You can find more advice and resources in my Resources page.