WEAVE A CIRCLE ROUND by Kari Maaren (Tor, 2017)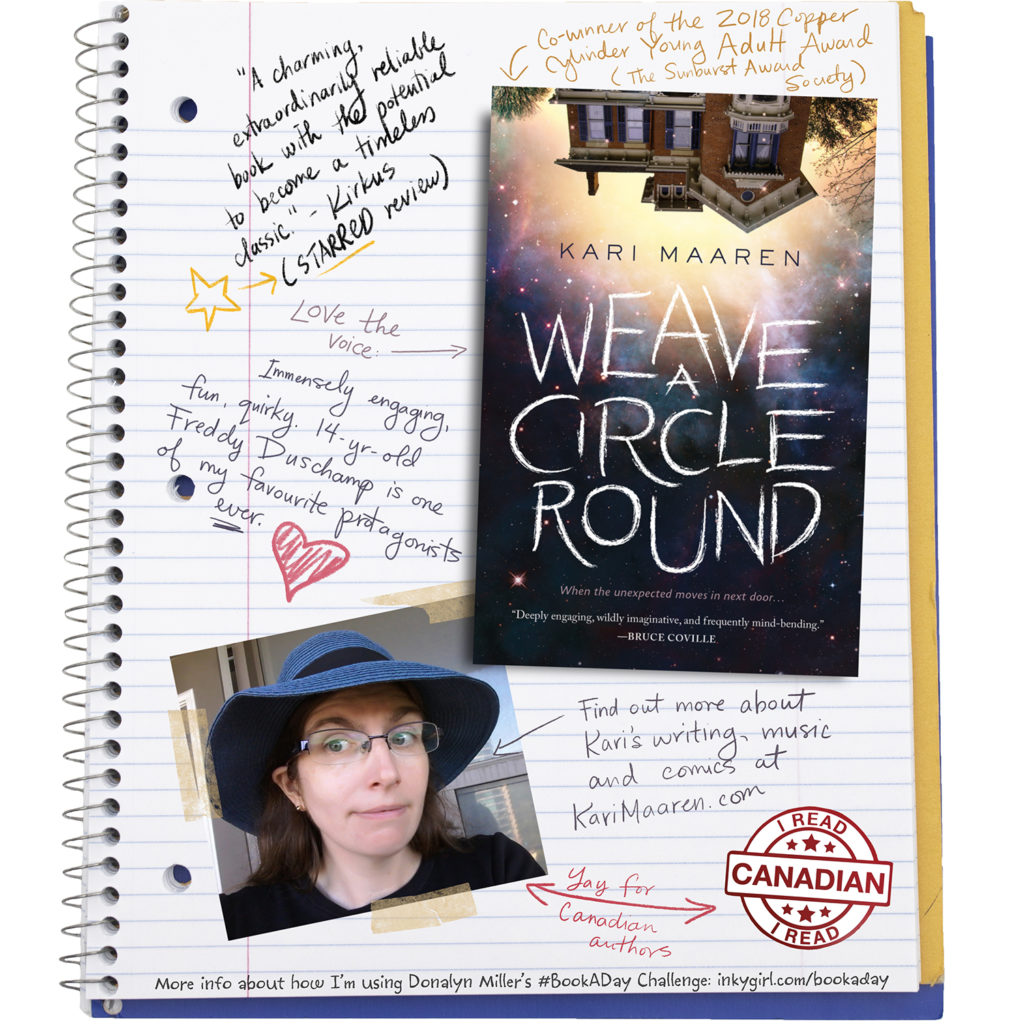 Click on the image above to see a bigger version of my#BookADay collage review of Kari Maaren's WEAVE A CIRCLE ROUND. For more info about Kari and her books, visit KariMaaren.com.
Also see Kari's wonderful advice for young writers in an interview on Inkygirl.com earlier this year and listen to some of her music in another Inkygirl post.
---
More info: Donalyn Miller's #BookADay Challenge – My #BookADay Archives (also see my visual #BookADay archive on Padlet, Flickr and Pinterest).