ENGINERDS by Jarrett Lerner (Aladdin/Simon & Schuster)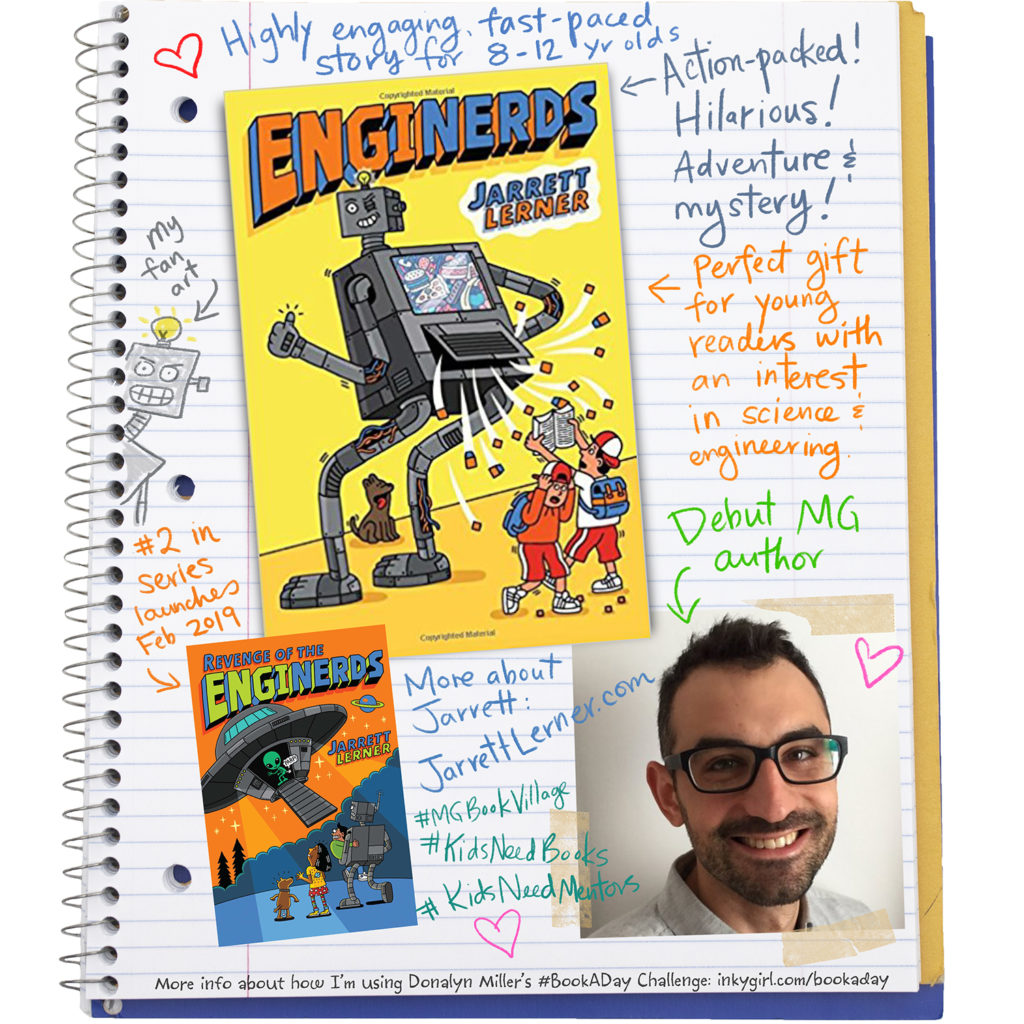 Click on the above image for a bigger version.
If you're looking for a gift for a budding young scientist or engineer, I highly recommend Jarrett Lerner's debut middle grade, ENGINERDS (Aladdine/Simon & Schuster, 2017). The first in a series, ENGINERDS is a such fun read. With short chapters and lots of mystery-solving adventure, this action-packed story is sure to engage young readers. Geared toward 8-12-year-olds.
More about Enginerds on the Simon & Schuster site. Next in the series, REVENGE OF THE ENGINERDS, launches on February 19, 2019!
Also see Jarrett's excellent advice for young writers in a post on Inkygirl.com earlier this year.
---
More info: Donalyn Miller's #BookADay Challenge – My #BookADay Archives (also see my visual #BookADay archive on Padlet, Flickr and Pinterest).