Social media tips for authors and illustrators (Part 1)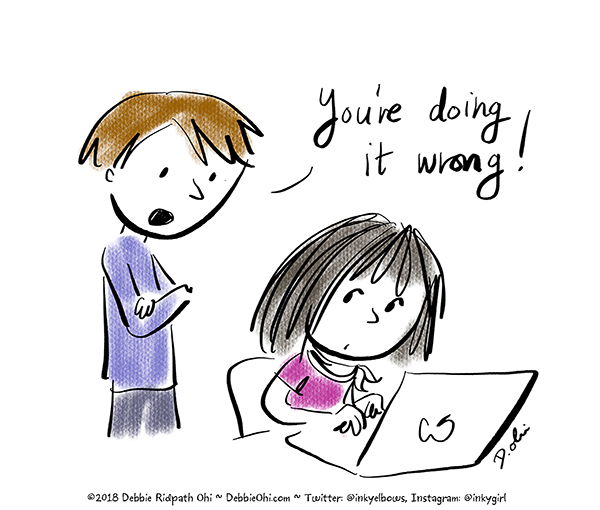 I've been using social media since before the term existed and though I am far from expert, I have learned a great deal along the way. I'm going to start posting some social media tips for authors and illustrators on my blog from time to time, in hopes of helping some of you avoid the (many) mistakes that I made.
TIP #1:
There is no one right way to use social media; you need to find what works for you. So feel free to ignore any/all of my advice; I promise not to be offended.
TIP #2:
Remember, the Internet is forever. Think twice before posting in anger. Even if you end up regretting your post and delete it right away, there is always a chance that someone took a screenshot or still has your post in their feed or has shared it.
TIP #3:
Productivity tip: while online, DON'T FALL DOWN THE RABBIT HOLE.