Writing or illustrating a picture book? Browse my free Picture Book Creation Resource (including templates)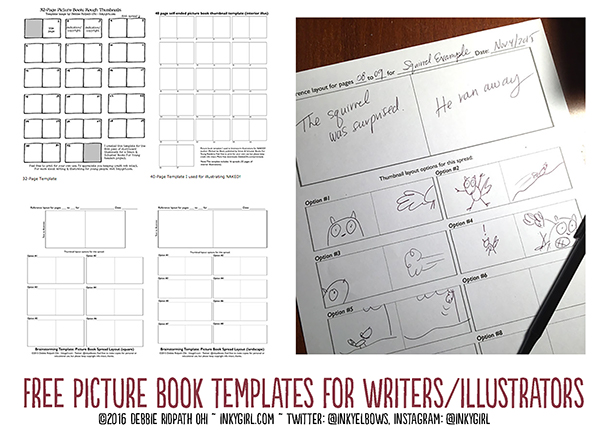 I've been gradually compiling my "How This Picture Book Was Created" resources, advice from the children's book writers and illustrators I've been interviewing, and the thumbnail sketch and layout templates I use for my own writing and illustrating process. Here's the link to my CREATING PICTURE BOOKS resource.
There is no charge. All I ask is that you pay it forward someday.