Happy New Year! And a doodle challenge for you all (even non-artists)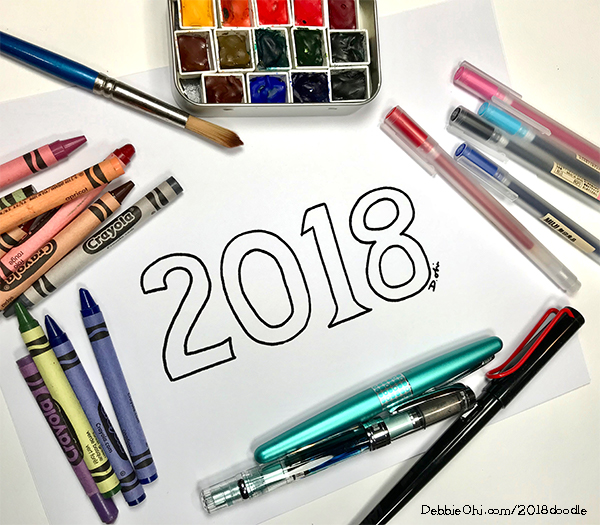 Happy New Year! Here's a fun doodle challenge for artists (and non-artists) of all ages: download and print my blank "2018" page and decorate however you'd like (art, inspiration quotes, random doodling) with what whatever media (crayons, pens, pencils, paints) you'd like.
Maybe draw what you're hoping to see or do in 2018, or write some goals, draw characters from your most recent or upcoming book….or WHATEVER YOU'D LIKE.
If you choose to share in social media, feel free to post the link in the comments below or tag me on social media so I can see. If posting on social media, I encourage you to use the hashtag #2018doodle for others to see.
Also, don't despair if 2017 wasn't what you hoped for. Take a deep breath, focus ahead.
2018 will be YOUR year.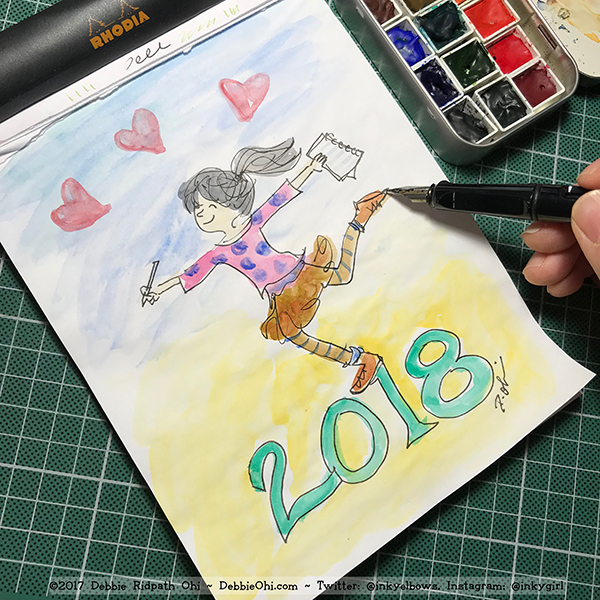 And congrats to Anika Denise, whose RT was randomly picked (via Tweetdraw on the Competition Agency website) to win the hand-drawn doodle above!