Exciting news: Michael Ian Black and I are teaming up for I'M WORRIED, a sequel to I'M BORED and I'M SAD!

I've been dying to make this public and I finally can: I am THRILLED to announce that I will be illustrating a new picture book by author / comedian / actor Michael Ian Black called I'M WORRIED.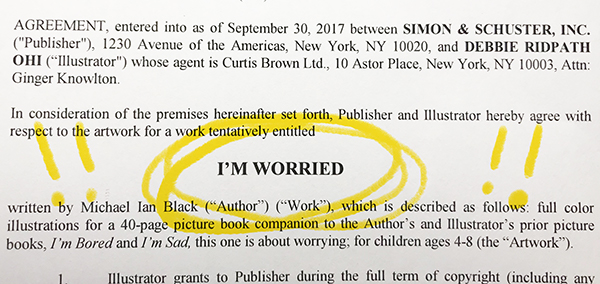 The story features the Potato, Little Girl and Flamingo from the previous two books in the series, I'M BORED and I'M SAD: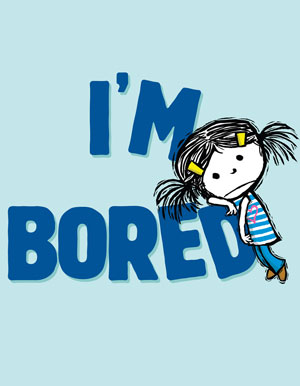 This was my first children's book, published in 2012. Find out how I was chosen as the illustrator.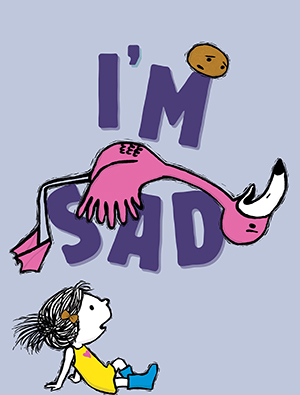 This sequel to I'M BORED comes out from Simon & Schuster Books For Young Readers in June 2018.
The third book in the series, I'M WORRIED, will be published by Simon & Schuster Books For Young Readers in 2019. And YAY, I'll be working again with Justin Chanda (published/editor) and Laurent Linn (art director/designer) again!! As you can tell from this photo of one of our meetings about I'M SAD, I have a lot of fun with this crew. 🙂