Can't wait until Colby Sharp's #TheCreativityProject launches Mar/2018. SO many inspiring stories, comics, drawings!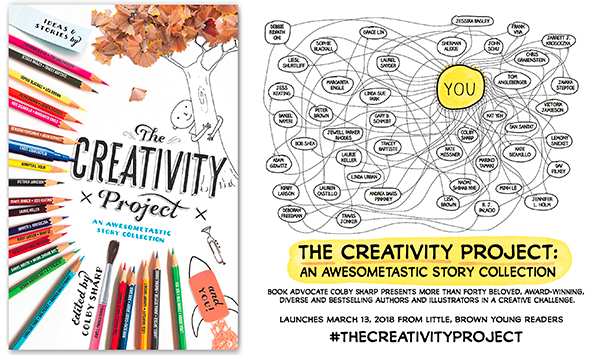 Excited to be one of the children's book creators in Colby Sharp's THE CREATIVITY PROJECT! Colby invited more than forty authors and illustrators to provide story starters for each other; photos, drawings, poems, prose, or anything we could dream up. When we received our prompts, we responded by transforming these seeds into any form of creative work we wanted to share.
Young People's Poet Laureate Margarita Engle wrote a poem that inspired me to create a story-comic. And one of my creative prompts inspired children's publisher/author (and fellow board gamer!) Daniel Nayeri to write a wonderful story.
So looking forward to seeing how educators use this book in classrooms, and what young readers are inspired to create! THE CREATIVITY PROJECT comes out from Little, Brown For Young Readers in March, 2018.