In celebration of SAM & EVA's launch, I invited illustrator friends to help me in a creative collaboration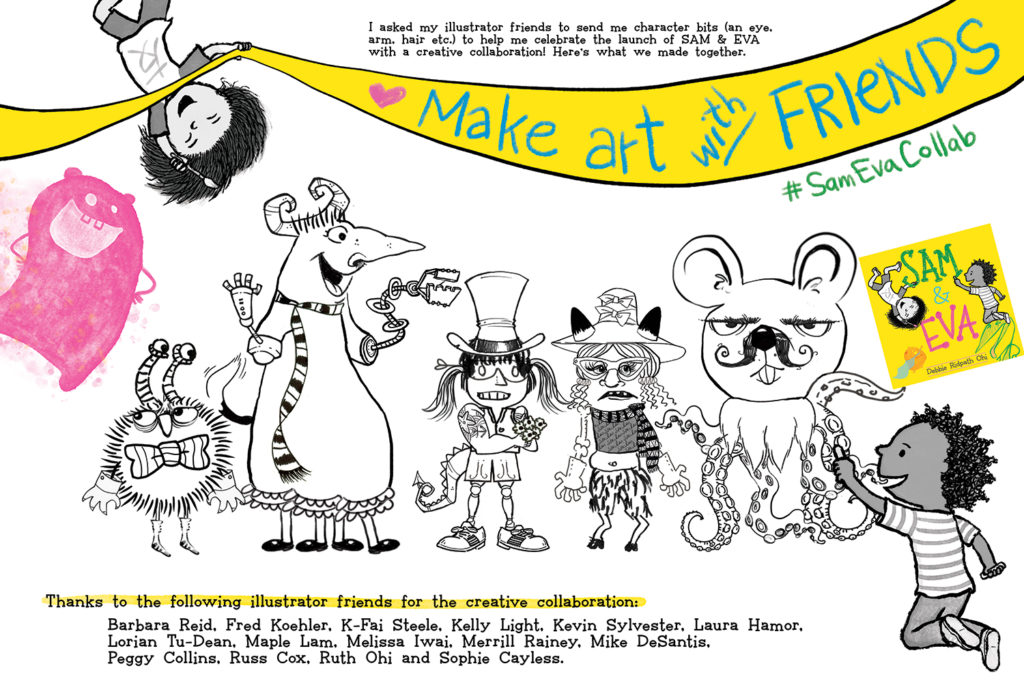 I love how supportive members of the kidlit community are of each other, including those who create children's book illustrations! I recently put out a call to some of my illustrator and author/illustrator friends, asking if they'd be willing to help me celebrate the launch of SAM & EVA by contributing a bit of character (HA!) to a piece of collaborative art.
My friends sent arms, legs, eyes, fur and other bits and pieces; I had a great deal of fun piecing them together in Photoshop to create the creatures in the image above. I encourage you to try this fun exercise with your young artist(s)! It can work just as well on paper as on a digital device. I'd love to see the results!
SAM & EVA is my second solo picture book, and launches TODAY from Simon & Schuster Books For Young Readers! You can find out more about the book plus get a Teacher's Guide, free printables and other bonus goodies here.
Huge thank to the following friends for contributing to my SAM & EVA collaborative art launch party:
Ruth Ohi