Don't wait for your Muse. Avoid precious rituals. Get into the daily habit of doing the work.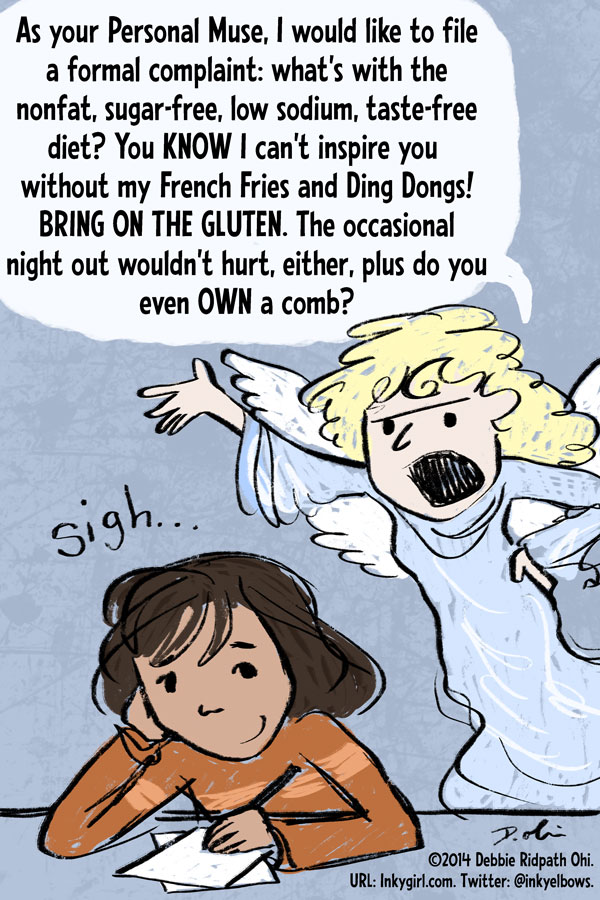 In case any of you are wondering, most of the advice I post for fellow writers and illustrators is a reminder to myself as well.
Last time I posted this advice, I had someone complain, saying that rituals can be a good thing, can help a writer ease into the Zone.
My advice? DO WHAT WORKS FOR YOU. And if precious rituals DO always work for you and don't prevent you from writing if you can't always find exactly the right pen or lighting etc., then go for it.
Good luck with your writing this week, all!