MAUD: A Novel Inspired by the Life Of L.M. Montgomery, by Melanie Fishbane (Penguin Teen Canada)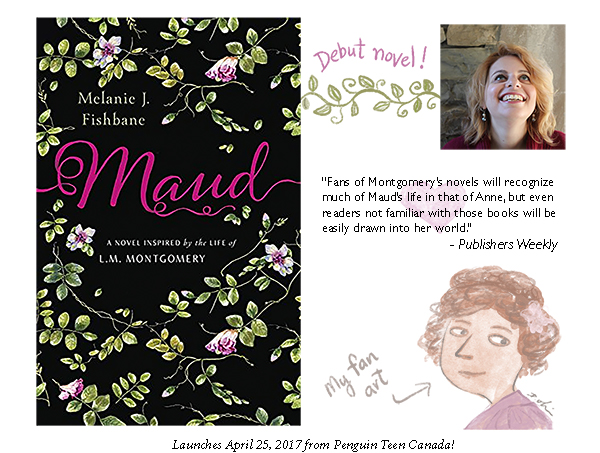 I grew up on L.M. Montgomery's Anne of Green Gables books, so was VERY excited to receive an ARC (via NetGalley) of Melanie Fishbane's debut novel, MAUD: A Novel Inspired By The Life Of L.M. Montgomery.
What I especially loved:
– Fascinating to find out more about the author's life growing up, and inspired me to want to find out more about her.
– Finding out some of the challenges that L.M. Montgomery faced as she pursued her goals, growing up in a world where women were often discouraged from higher education and pursuing a career.
– Storytelling style a wonderful homage to the author's voice in the original Anne books.
If you enjoyed the Anne of Green Gable books, I strongly recommend that you check out MAUD when it comes out from Penguin Teen on August 25, 2017!
More information about MAUD at Penguin Random House and on Melanie's blog.
Related links:
Publisher's Weekly review of MAUD: A Novel Inspired by the Life Of L.M. Montgomery
Maud author Melanie Fishbane on the various TV and movie adaptations of Anne Of Green Gables: on Quill & Quire
Guest Post: Melanie J. Fishbane, author of Maud: A Novel Inspired By The Life Of L.M. Montgomery, on Earning & Celebrating Success: on Cynsations