Advice For Young Writers, Office Dogs and Motivation: Three Questions With Kate Dopirak, author of YOU'RE MY BOO (Beach Lane Books)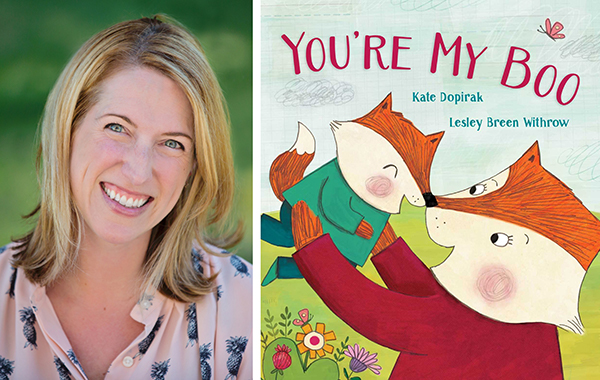 YOU'RE MY BOO by Kate Dopirak and Lesley Breen Withrow would make a wonderful holiday gift for a young reader. An ode to unconditional love, this reassuring and adorable story is like a hug in book form.
Kate Dopirak loves walking her puppy, watching her sons play sports, and convincing her husband to share a cheese plate instead of wings. She also loves to write for kids. Kate is a teacher, a reading specialist, and the Assistant Regional Advisor for Western Pennsylvania SCBWI. You can find Kate at KateDopirak.com, and on Twitter at @katedopirak. Kate was kind enough to answer Three Questions for me today.
But first, check out this cuuuuute book trailer:
Author: Kate Dopirak | Illustrator: Lesley Breen Withrow
Beach Lane Books/Simon & Schuster
Published Sept. 20, 2016
Excerpt from Kirkus Reviews:
". .with its meticulous scansion and playful affection, it subtly morphs into a story that is both a silly name litany (always popular with young readers) and a quietly reassuring statement of continual mischief-proof parental love. . .In the end, it's the love between parent and child that carries the story. Boo-tiful."
Q. Could you please take a photo of something in your office and tell us the story behind it?
This is my puppy girl, Frankie.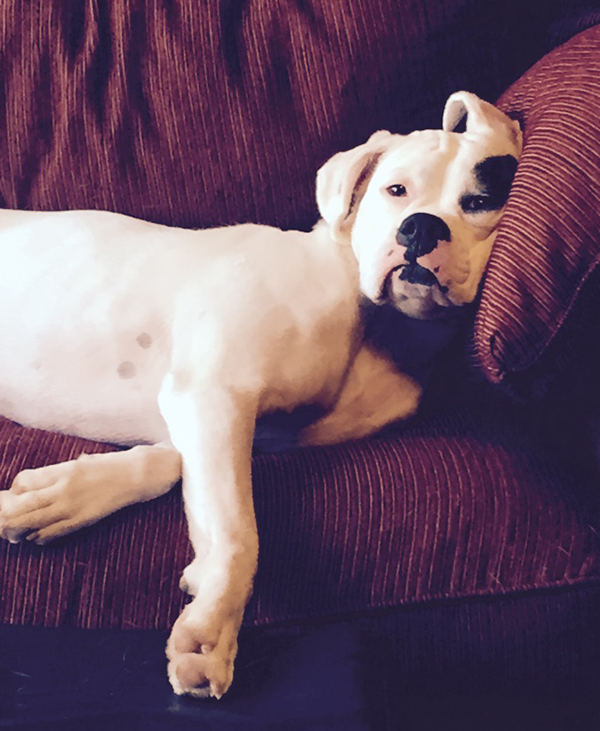 She's always with me when I'm writing. My husband and I thought she'd be good for our boys. She is. But I had no idea how crazy I'd be about her, too. I read everything I write aloud, and she's a very good listener. When I tiptoe into the office to write before anyone else is awake, she's right here with me. She's here, too, no matter how late I work into the night. Best of all, she gives me an excuse to leave my office. We walk and walk, and solve many writing problems outside together. This girl is pure joy and love – emotions I work hard to show in my stories.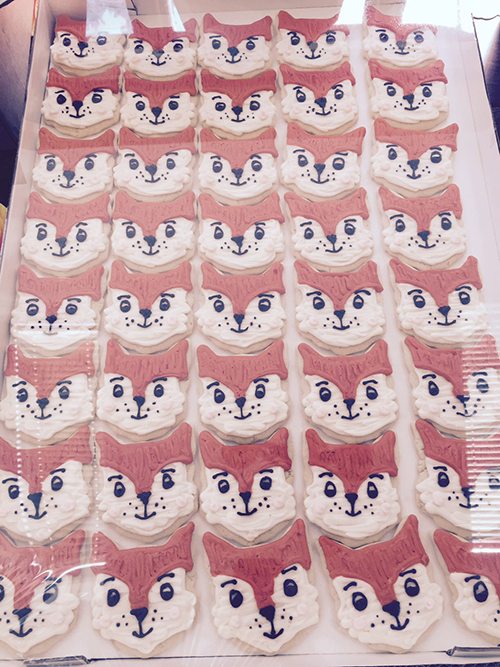 Q. What advice do you have for young writers?
I got rejected 144 times before Highlights High Five purchased my poem, Bathtub Soup. Rejection is part of the job. It's also part of the reason I have a picture of a ballerina on my office wall. It motivates me to remember how much hard work is required to be a professional. Every time I see that beautiful ballerina, I think about her dedication and self-discipline. I also imagine what her naked feet must look like.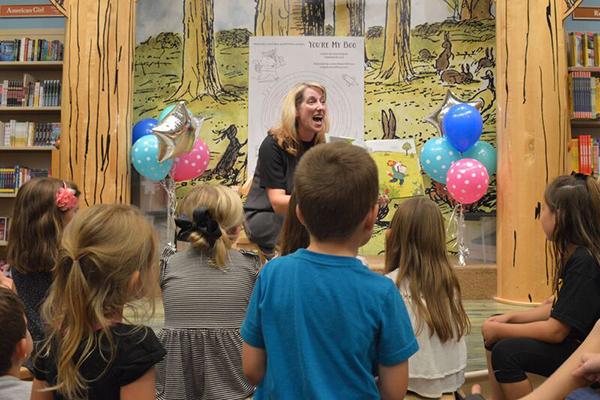 Q. What are you excited about right now?
I'm excited about my next book, SNUGGLE BUNNY (Cartwheel/Scholastic). Cori Doerrfeld's illustrations make me extra hoppy. I'm also revved up about another picture book I have in the works with Beach Lane called TWINKLE, TWINKLE, LITTLE CAR. Mary Peterson's art is Gold Cup-worthy!
---
For more insights from book creators, see my Inkygirl Interview Archives and Advice For Young Writers And Illustrators From Book Creators.