Hopeful messages for young people from the kidlit community
EDITED: Please note that Jarrett has asked the kidlit community use #hugsfromkidlit instead of the safety pin hashtag.
Let's stay organized w/ #kidlitsafetypins hashtag. https://t.co/xPB9lYScJx— Jarrett J. Krosoczka (@StudioJJK) November 11, 2016
I am so moved, browsing through all the #kidlitsafetypins posts on Twitter. I've created some as well; click on any image below for a printable version. To teachers and librarians: as Kate Messner said, if this is something you plan to share with students, please do also take the time to talk about what it means to have someone's back when it comes to fighting bullying and bigotry. See Kate's post here.
Click on any of the images below (I'll be adding more over the weekend) for a print-ready version.
Poster with characters from I'M BORED: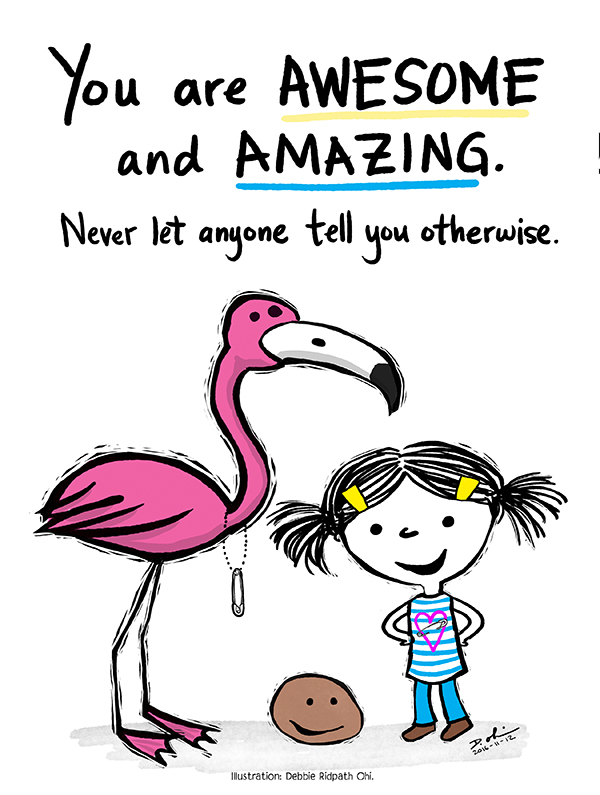 Poster with characters from the upcoming MITZI TULANE book: