Writing or illustrating a picture book? Here are some free templates to help you plan your story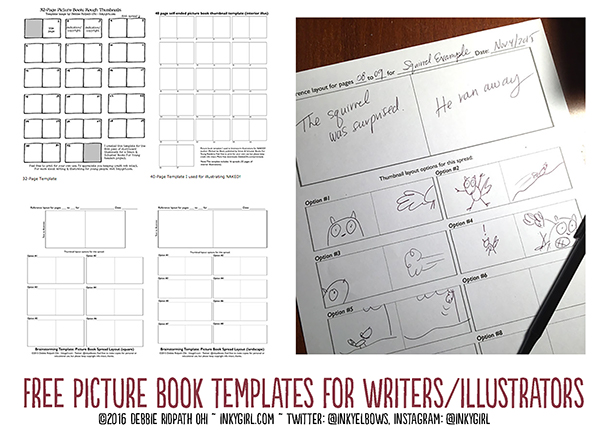 I've started working on a new picture book idea (YAY!). After I pick an idea I'm excited about, I start writing the text. Because I tend to think visually when writing, I also usually start paging out the manuscript and scribbling stick figure thumbnail sketches to help me figure out pacing.
You can read more about my process as well as download some free picture book thumbnail templates.