My two fav. things in life are libraries & bicycles. Both move people forward without wasting anything. – P. Golkin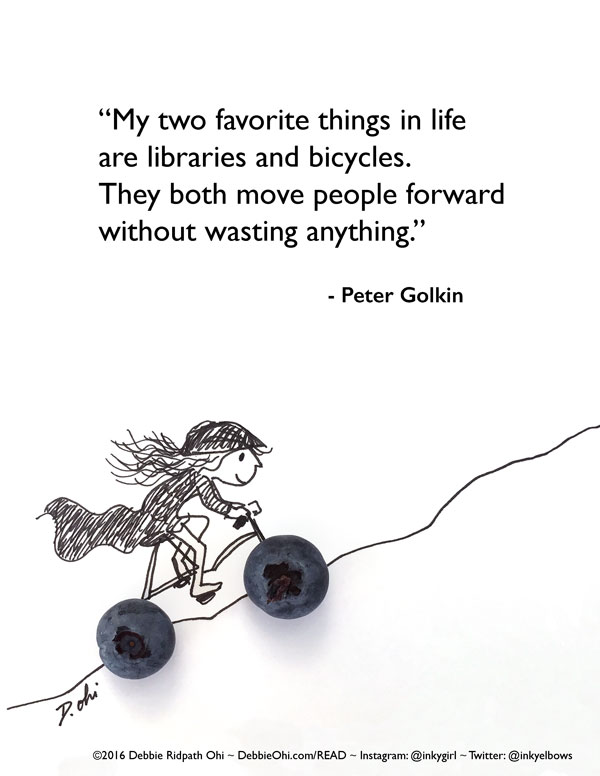 In celebration of Ontario Public Library Week, here's one of my favourite quotes about libraries, from Peter Golkin.
Click the image above or this link for a free, print-ready version.