Literary agent Mark Gottlieb of Trident Media Group building client list: seeks picture bk writer/illus, middle grade and YA writers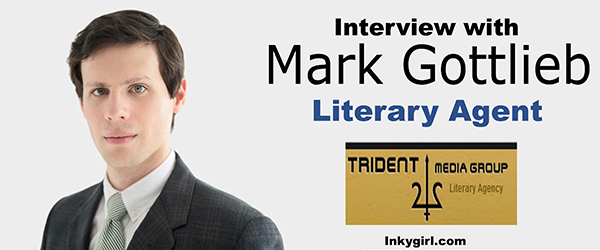 Mark Gottlieb is a literary agent at Trident Media Group. Mark is actively building his client list, including those who write picture books, middle grade and young adult. For picture books, Mark prefers representing those who both write and illustrate rather than those who write only or illustrate only (see his comments below). Mark was kind enough to answer a few questions for Inkygirl.
Q. How did you become an agent?
Most people find their way into book publishing as an accidental profession. In my case, the agency where I work is family-owned and operated, so I was groomed from a very young age for my current role as literary agent at Trident Media Group. To that end, I obtained an undergraduate study in publishing from Emerson College in Boston and did a stint at Penguin Books, before coming to Trident. There's more about this journey of mine in my company bio:
"Mark Gottlieb attended Emerson College and was President of its Publishing Club, establishing the Wilde Press. After graduating with a degree in writing, literature & publishing, he began his career with Penguin's VP. Mark's first position at Publishers Marketplace's #1-ranked literary agency, Trident Media Group, was in foreign rights. Mark was EA to Trident's Chairman and ran the Audio Department. Mark is currently working with his own client list, helping to manage and grow author careers with the unique resources available to Trident. He has ranked #1 among Literary Agents on publishersmarketplace.com in Overall Deals and other categories.​"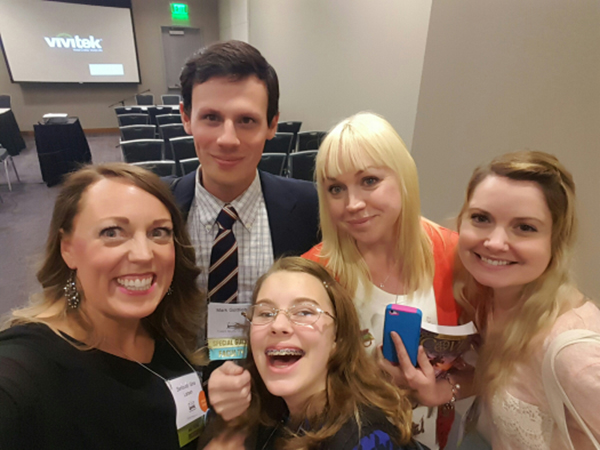 Q. What kind of children's/YA books are you looking for?
I'm very open to hearing ideas, but I find that a lot of editors are still stuck on the John Green contemporary YA sort of thing. Editors have been saying for a while that they've had post-apocalyptic YA novels coming out of their ears. That is, of course, until someone writes the next post-apocalyptic YA bestseller… In general, what I find works well in YA is a strong female protagonist or at least a lead character. For YA focused more so on a boy audience, fantasy and sci-fi tends to do better.
Q. Do you represent illustrators as well as writers?
I represent a mixture of authors, illustrators and author/illustrators. Many of them are bestselling authors and award-winning authors.
Q. Who are some of your current children's/YA book clients?
Andrew Buckley, Ruby Karp, Jason Walz and Claudio Sanchez.
(From Debbie: You can see a list of Mark's clients' new releases on his Trident page, at the bottom.)
Q. How should writers and illustrators submit material to you?
Our literary agency prefers to receive query letters through our website on our Submissions/Contact Us page.
(From Debbie to those who write/illustrate picture books: Note that Trident/Mark prefers a synopsis rather than the entire picture book manuscript. If Mark is interested in seeing the entire mss, he will let you know. To those who illustrate: I'd suggest including a link to your online portfolio in your query letter.)
Q. Are you open to picture books?
I am indeed open to PBs. We first prefer to be queried via our website at since there's a Submissions/Contact Us form there. If the query letter in good, I will request samples to be sent via email. Any format is OK for me. I represent authors and illustrators. I'm very open to most any idea but I tend to prefer writer/illustrators of picture books over representing just writers or just illustrators. Where I represent an individual writer or illustrator they tend to have some award recognition to their name.

Q. Where can writers and illustrators find out more about you?
Authors can visit our literary agency's website. Our literary agency's twitter handle is @Trident_Media. You can find tweets from me there, usually composed on behalf of my clients or about industry news and trends in book publishing. We're also on Facebook.
---
For more insights from book creators, see my Inkygirl Interview Archives and Advice For Young Writers And Illustrators From Book Creators.