Amazing Cake Illustration Process From Up-and-Coming Children's Book Writer/Illustrator Akiko White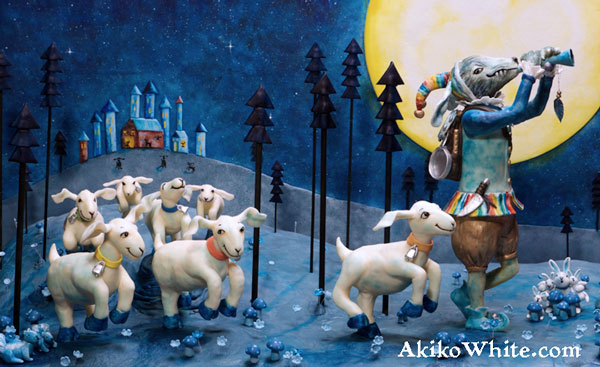 I was blown away when I saw Akiko White's winning "cakelustration" in 2014 when she won the SCBWI Tomi dePaola Award: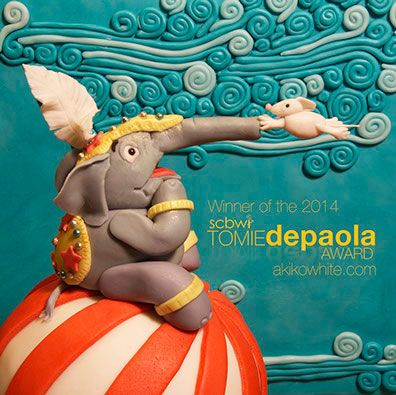 Wow. And it was done in CAKE!
I can't wait to see Akiko's work in children's books and/or on book covers. Her charming and imaginative "cakelustrations" are sure to attract attention of readers of all ages. She recently designed and illustrated portraits of sugar artists who collaborated to recreate nursery rhymes in sugar; you can find out more about Sweet Fairy Tales on their website. Profits help provide blankets, a stuffed animal and a book to children in need.
I was curious about her process, especially how it might work in the context of working with an editor or art director on revisions. Akiko was kind enough to answer some questions for me about her process.
You can find out more about Akiko White and her work on her website, Twitter and Facebook. She is represented by Rising Bear Literary Agency.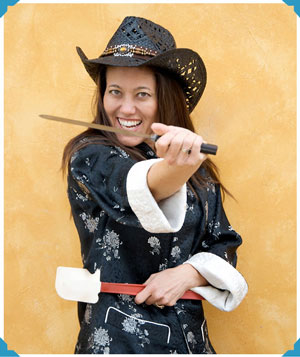 Q. What type of work are you looking for right now?
I am interested in creating both story and illustrations for children's books. I am writing several picture book manuscripts at the moment. One is almost ready for submission. It just needs to be put into a book dummy form. With this being said, I am always open to illustrate other author's work. If the right story comes along that would work with my style of illustration I am ready for someone to send it my way!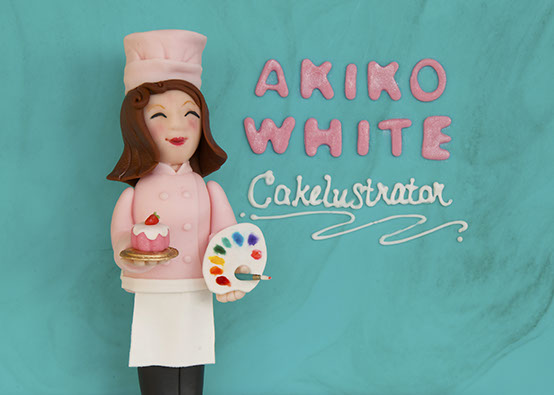 I would also like to create some books that have a recipe and a story element to them. This is something that I think I could really put my passion into. I love stories and I love to bake! I have seen that there are several books in the market place now that have included both. For example, The Truth About Twinkie Pie by Kat Yeh and The Magical World Of Strega Nona: A Treasury by Tomie dePaola.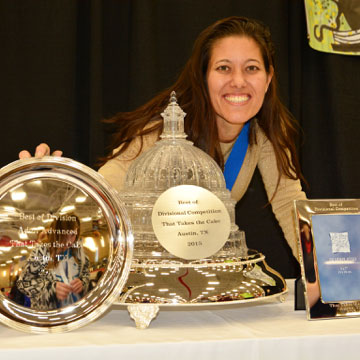 Q. Your cake illustrations are FANTASTIC! But some might wonder what your process would be in terms of illustrating a picture book. Could you describe what your process would be, in terms of sketches and revisions?
It really isn't any different than any other traditionally illustrated picture book. I start out with rough sketches of the story: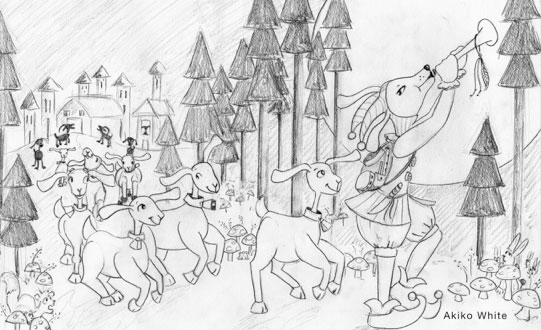 I may concentrate on some character sketches to get to know my character better and then I proceed to find the most interesting spread to create first.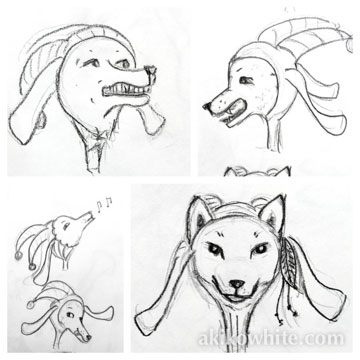 I like to dig right into my 3d work so I may create a tighter sketch of my spread with color for reference.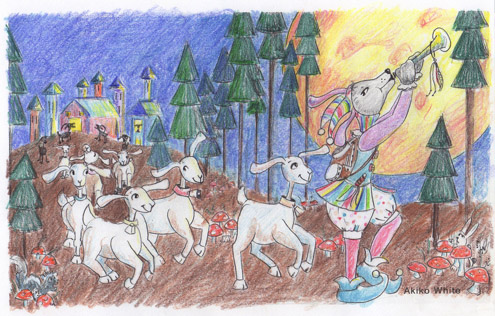 Then I proceed with my sugar work. It may be made of rice crispies and fondant, or it could be made with real cake depending on what I am trying to achieve. Usually for something that will not be eaten, however, I use rice crispies or even Styrofoam in place of the cake.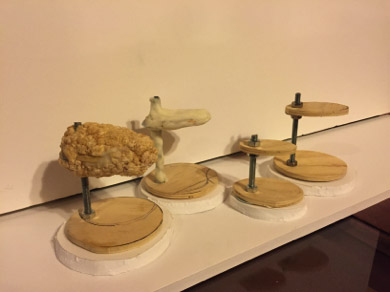 This is a process that many cake artist use for competition or show piece cakes. Most of the amazing cakes you see online have a base of rice crispy or Styrofoam. These cakes can last pretty much indefinitely. I have several in my house that are over a year old!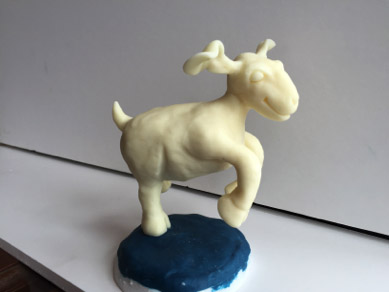 Once I have completed my cakelustration. I have it professionally photographed in high resolution RAW format. This way I can do touch-ups in Photoshop and not lose the quality of my art. This makes it also possible for any changes that may need to be made.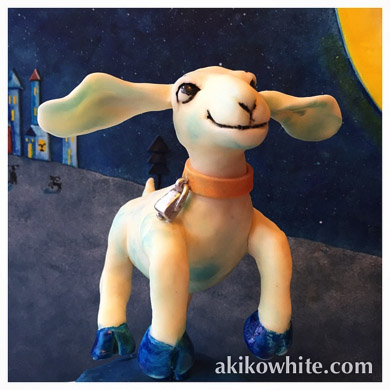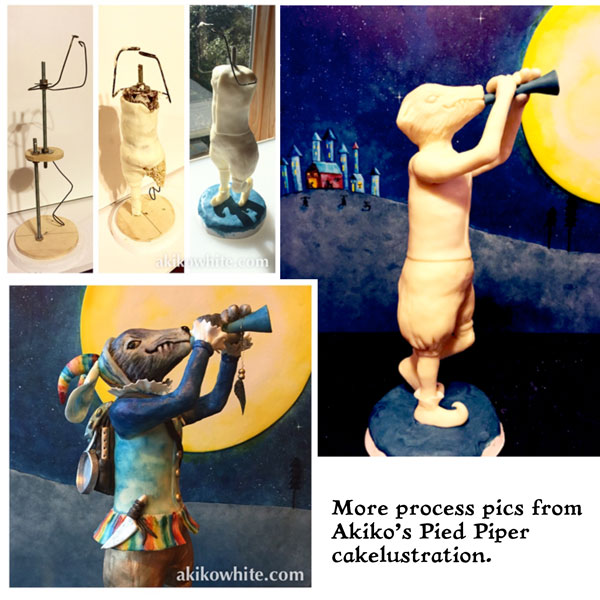 With some of my illustrations, I may photograph everything separate and collage them together in Photoshop. This is what I did with my fish cakelustration below.

For the fish story: I started with a pencil sketch first, do several character sketches to get to know my character better, then figure out his proportions before I pursue creating him in 3D: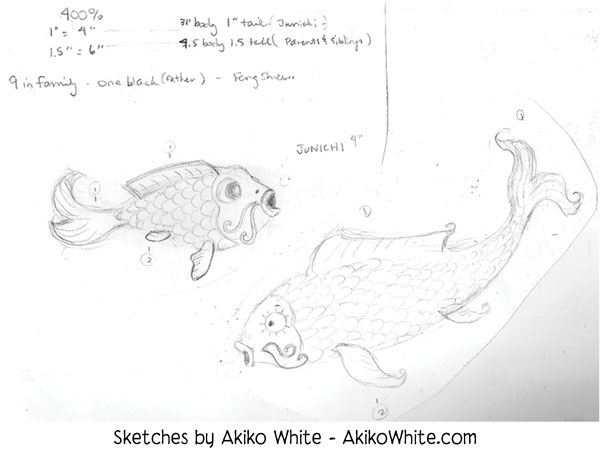 Here is a rough sketch of the entire scene before I start rendering all my sugar art pieces: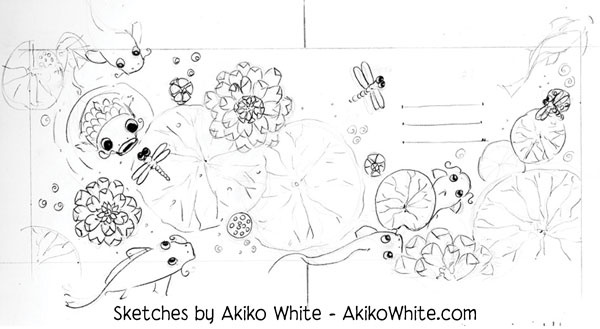 This is the fish in gum-paste: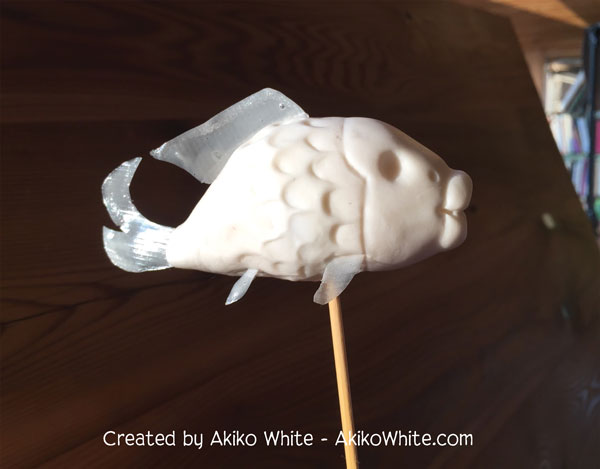 Here is the fish and various other objects in the cakelustration, painted with edible paint: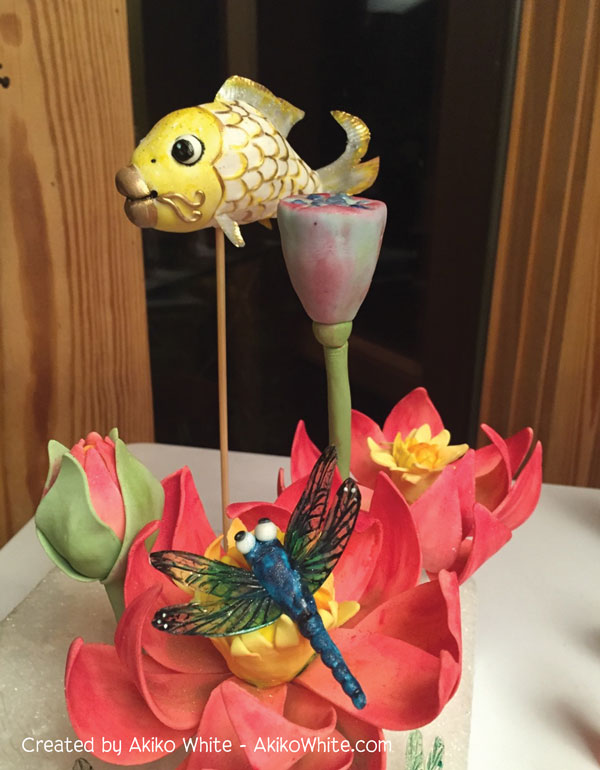 After that, I photograph my sugar art and bring the images into Photoshop for color correction and layout design, drop out the background, and play with adding some patterns: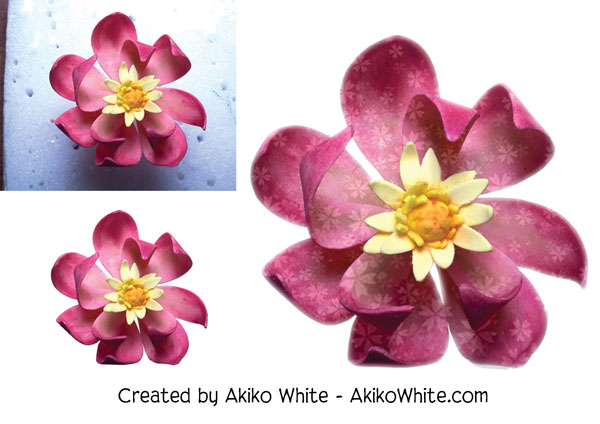 This is a piece of fondant painted with edible paint. This will be my background: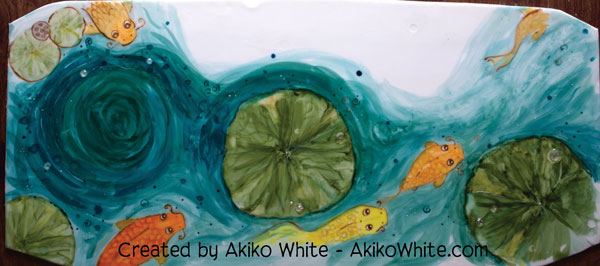 And here's the final piece will all the sugar art objects in place (click the image below to see a bigger version):

Here's a close-up of the fish chatting with the dragonfly: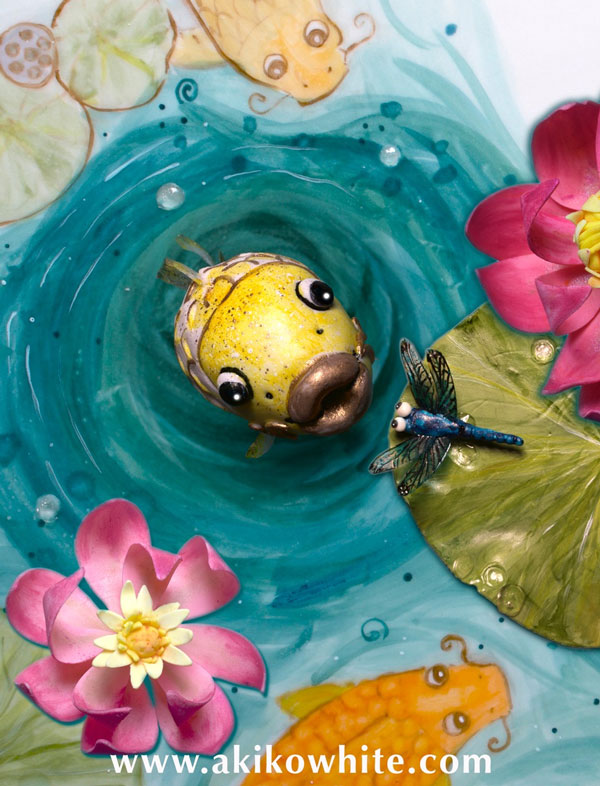 ---
For more insights from book creators, see my Inkygirl Interview Archives and Advice For Young Writers And Illustrators From Book Creators.