Free to print & download: Book recommendation bookmarks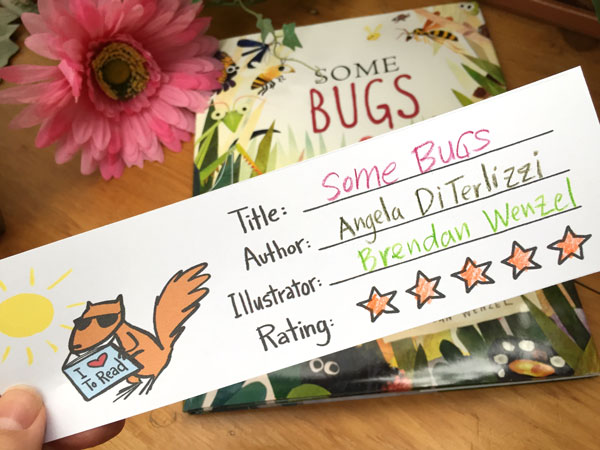 As some of you already know, I've been gradually updating my For The Love Of Reading resource and Summer Reading Resource pages with free, print-ready activity sheets, posters, bookmarks and other resources.
Most recent addition: print-ready bookmarks (four to a page) that young people can use while they're reading as well as keep track of their recommendations. One is for books with an author AND illustrator; the other is for those with an author and no illustrator.
Click on any of the bookmarks below to get a free, print-ready PDF.