THE NIGHT GARDENER: gorgeously illustrated debut picture book by The Fan Brothers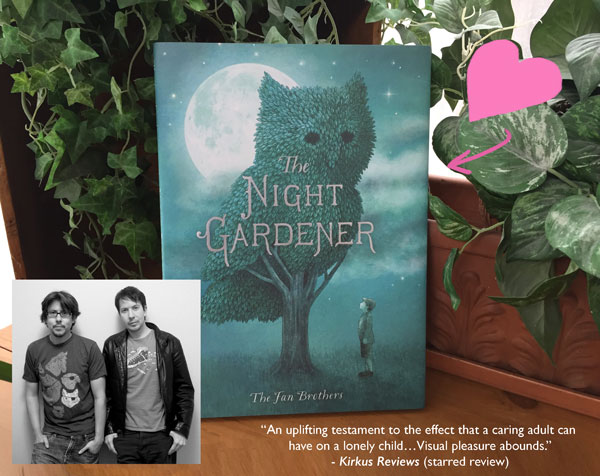 Love the utterly *gorgeous* art in THE NIGHT GARDENER, a debut picture book by Eric Fan and Terry Fan (Simon & Schuster Books For Young Readers). Every time I read through it, I notice something new. Beautiful details (just noticed the lovely illustrations on the cover beneath the paper jacket!), stunning illustrations, magical atmosphere throughout. Highly recommended.
Find out more about The Night Gardener on the Simon & Schuster website.