Advice For Young Writers, Treadmill Desks and MISSION MUMBAI: Mahtab Narsimhan Answers Three Questions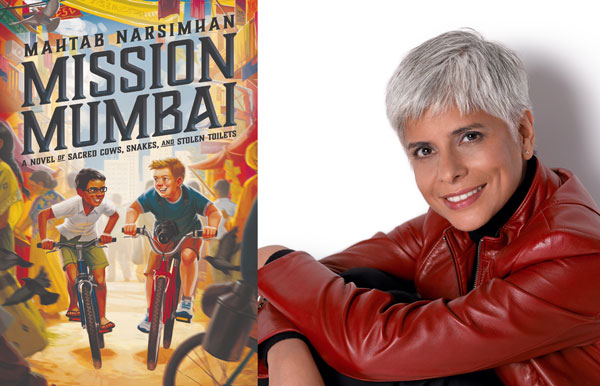 Mahtab Narsimhan is the award-winning author of The Third Eye. Her realistic novel, The Tiffin, based on the dabbawallas of Mumbai, also received critical acclaim. Mission Mumbai and Looking for Lord Ganesh are coming out this year. Committed to diversity in her stories, Mahtab lives in Toronto with her husband, son, golden retriever, and far too many novel ideas.
I was lucky enough to get my hands on an advance reader's copy of MISSION MUMBAI: A NOVEL OF SACRED COWS, SNAKES AND STOLEN TOILETS. Mission Mumbai is a rollicking adventure packed with laugh-out-loud fun, dare-devil thrills and truly moving moments. A book nerd, foodie and aspiring photographer, the story's main character Dylan is irresistible. I loved his sense of humor! Also, the descriptions of Indian food had my mouth watering. Can't wait until this book is out in bookstores on March 29th! Highly recommended.
You can find Mahtab at MahtabNarsimhan.com, Facebook, Twitter and YouTube.
Synopsis of MISSION MUMBAI, which comes out from Scholastic Inc. on March 29th, 2016:
When Dylan joins his best friend, Rohit, on a family vacation to India, he's excited! Mumbai is amazing but he's always a step away from disaster. When Ro's family problems threaten to cut the trip short, it seems their friendship might be shattered irrevocably.
More info about the book on Scholastic.ca and Scholastic.com (with teacher info).
Q. Could you please take a photo of something in your office and tell us the story behind it?
The most recent addition to my office is the treadmill under my desk – a gift from my husband, Rahul. I have to thank award-winning author, Arthur Slade, for the inspiration. This little (actually, not so little because it weighs 114 pounds!) device has changed my life. Writers are normally sedentary so being active, while creating, is fun. And it's a cool way to exercise your head and heart! On a regular day, I get in three to four hours of writing and walking, simultaneously. When I'm done, I'm Done.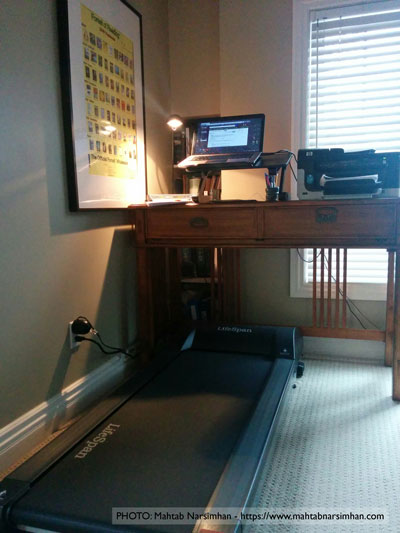 Typing on the move took some getting used to but after months of practice, I get into the rhythm within minutes. It keeps me alert and motivated to go just a bit further than I would. Instead of feeling tired, I'm energized at the end of a walking-writing session. Love it!
Q. What advice do you have for young writers?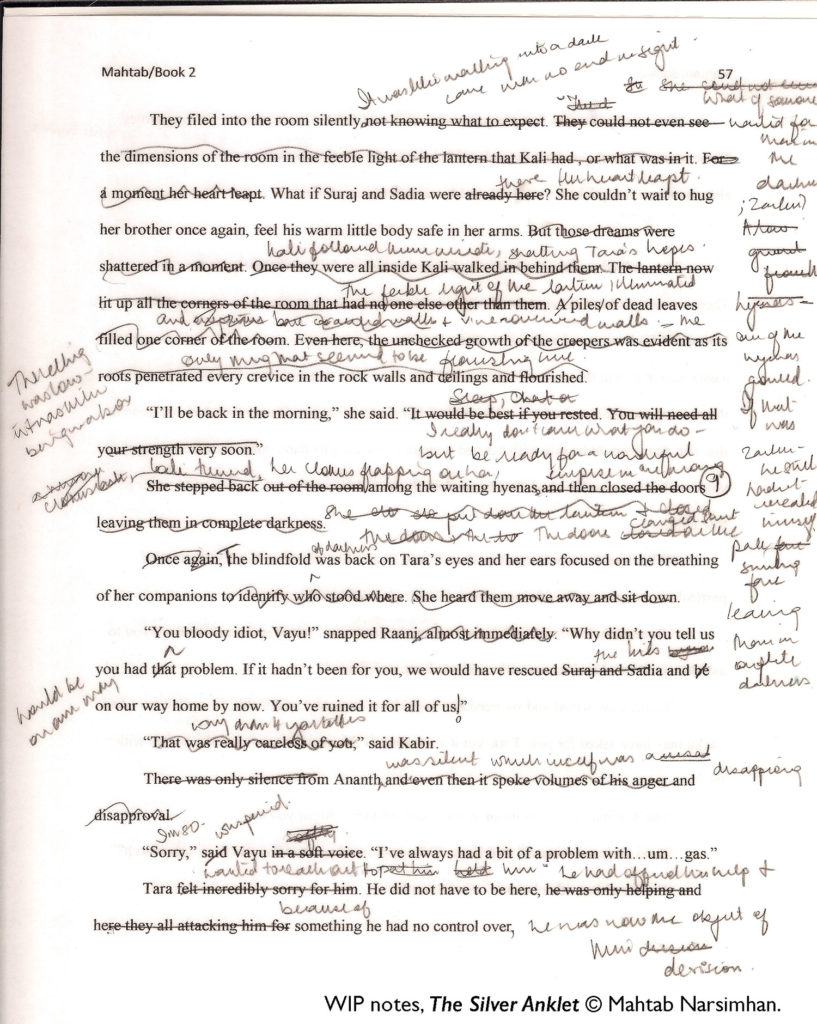 A walk starts with a single step. A book starts with a single word. Don't be intimidated about a task, no matter how large. Break it up into small manageable chunks and get going.
When starting a new project, I give myself a daily goal of 1500 words. I adopted this practice after reading ON WRITING by Stephen King whose daily goal is 2000 words. It's the best advice I ever got.
I try and hit that goal even on the days I don't feel like writing. It all adds up and I have a draft (albeit not a very good one) at the end of 3-4 months. You can always improve on bad prose but not a blank page.
Of all the analogies I've read about writing, this one is my favourite:
When driving at night, your vision is limited to the distance illuminated by your headlights. You cannot see all the way home. By focusing on the short stretch of road you can see, you do eventually reach home.
Writing is very much like driving home in the dark. You can't see the end of the novel when you begin. Even if you do have some idea, you're not sure of the road you'll take to get there. By focusing on a chapter, or even a page, at a time, and sticking with it, you will eventually get to The End.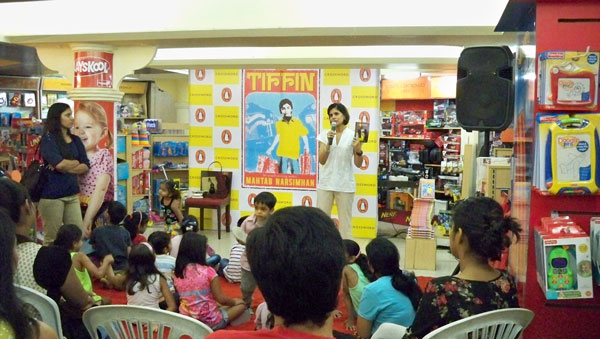 Q. What are you excited about right now?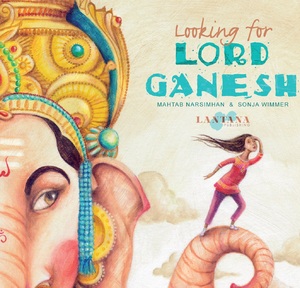 I'm always excited about my most recent work-in-progress . At the moment it's a middle-grade science-fiction series set on Mars. This setting is a tad different from Mumbai, where I grew up, and needs a lot of research. And yes, there are mutants!
I'm thrilled about my novel, Mission Mumbai, A Novel of Sacred Cows, Snakes and Stolen Toilets which will published by Scholastic on March 29, 2016. Kirkus gave it a great review.
My first picture book, Looking for Lord Ganesh, is also out in April 2016 with Lantana Publishing of UK.
I also have a short story, Wrath of Gaia, coming out in a speculative fiction anthology by Laksa Media, titled "Strangers Among Us". So, this is a great year for me!
---
For more insights from book creators, see my Inkygirl Interview Archives and Advice For Young Writers And Illustrators From Book Creators.