Advice For Young Writers, Patience, ELLA AND PENGUIN STICK TOGETHER: Three Questions with Megan Maynor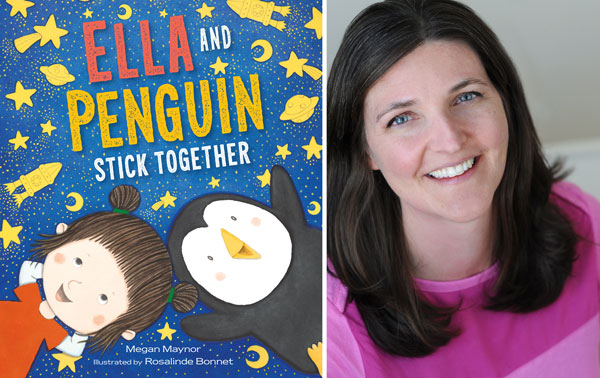 Megan Maynor is a former advertising copywriter and author of picture books ELLA AND PENGUIN STICK TOGETHER and ELLA AND PENGUIN: A PERFECT MATCH (coming 2017), both from HarperCollins Children's Books. She lives in Minnesota with her husband and three children.
ELLA AND PENGUIN is a new picture book written by Megan Maynor, illustrated by Rosalinde Bonnet, published by HarperCollins Children's Books in January 2016. You can see reviews in Kirkus and Publishers Weekly.
You can find out more about Megan and her work at MeganMaynor.com and on Twitter at @megan_maynor.
Synopsis of ELLA AND PENGUIN:
Ella and Penguin want to see their new glow-in-the-dark stickers glow—but they don't want to go into the dark. (It's so dark!) Can they see the stickers glow another way? Can they face the dark closet if they stick together?
Q. Could you please take a photo of something in your office and tell us the story behind it?
I got these buttons at the gift shop in the New York Public Library: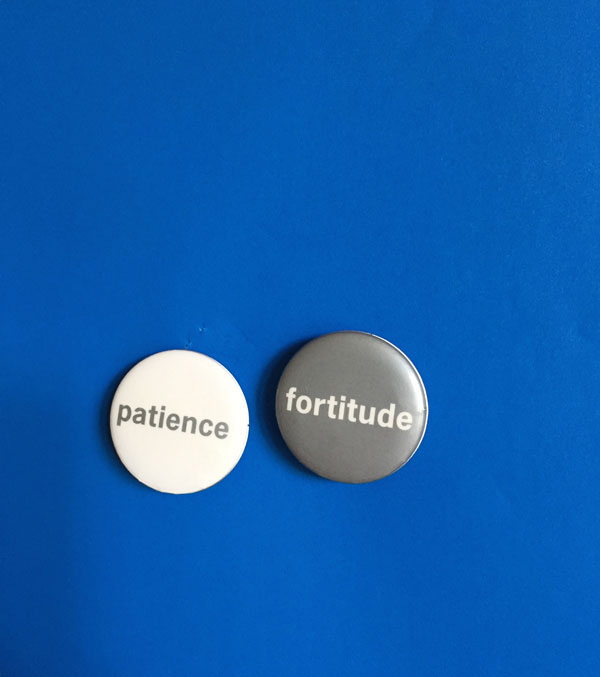 The library itself is breathtaking with its marble staircases and wood-paneled reading rooms—all this grandeur for people to read books—for free!
The lions out front are named Patience and Fortitude.
I thought Patience and Fortitude seemed like good guiding stars while navigating the journey to publication.
I looked at these buttons A LOT while writing.
For me, Patience and Fortitude are reminders of the long game. Each day's progress may be slight, but the only way to get there is incrementally. Likewise, there will be turbulence of all kinds, but the only way to finish is to keep working.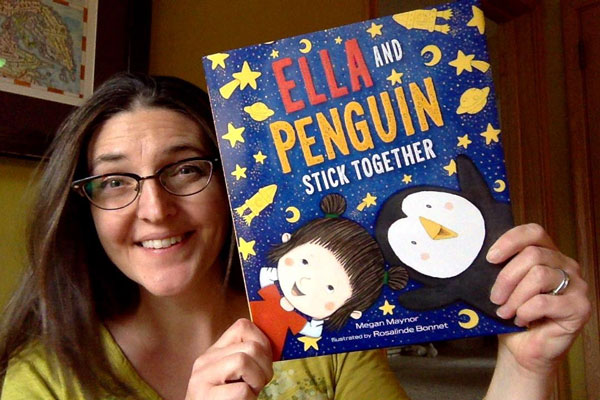 Q. What advice do you have for young writers?
If you don't know what to write about, write about your socks. Keep going. You'll find out what you wanted to write about.
This is advice I got from MY third grade teacher.
And it helped make me unafraid of writing, I think. Will the first thing I write be great? Probably not. And that's fine. It's not a big deal where you start. You just start.
When I would get an assignment as an advertising copywriter, and now, when I make up the assignment myself, I can always write something. From there, I just try to make it better and better. How could it be more interesting? More surprising? Funnier or more true? Start with socks. Go from there.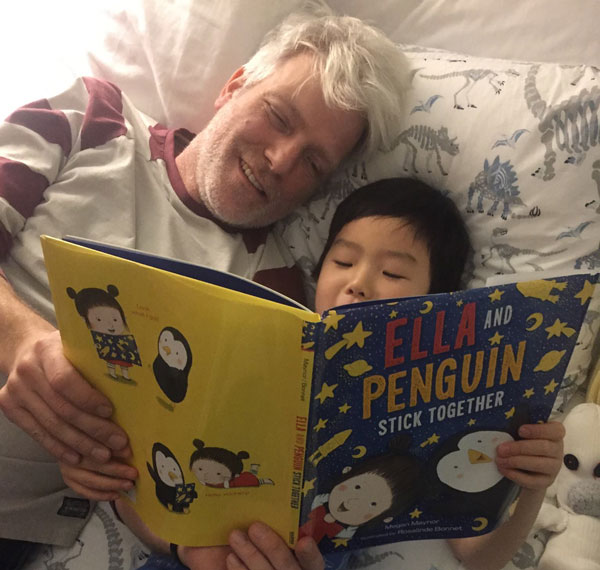 Q. What are you excited about right now?
I'm excited about seeing my book on book store shelves—and in the hands of real live kids!—for the first time. It takes a long time to make a picture book, so this story has lived in my head for years. Now it's finally OUT THERE, in the world, with real readers.
And it has been an absolute JOY to hear from parents and teachers that their kids are connecting with the story. It's a bit surreal, to be honest. But so thrilling.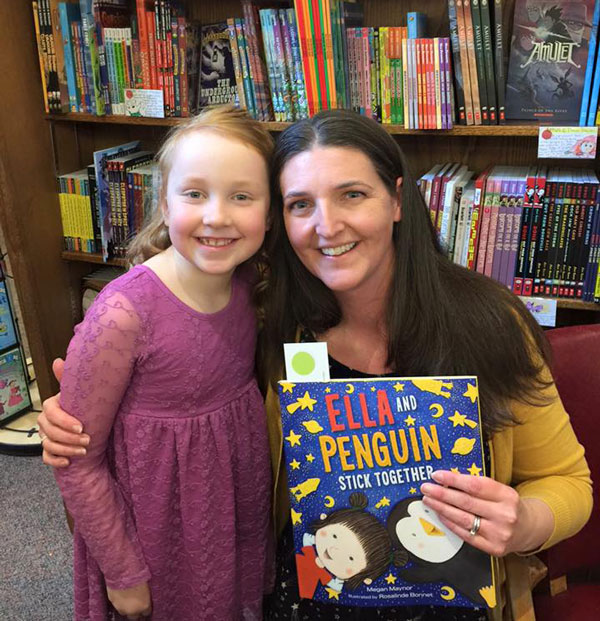 ---
ForFor more insights from book creators, see my Inkygirl Interview Archives and Advice For Young Writers And Illustrators From Book Creators.