Book-combo holiday gift idea: THE TRUTH ABOUT TWINKIE PIE by Kat Yeh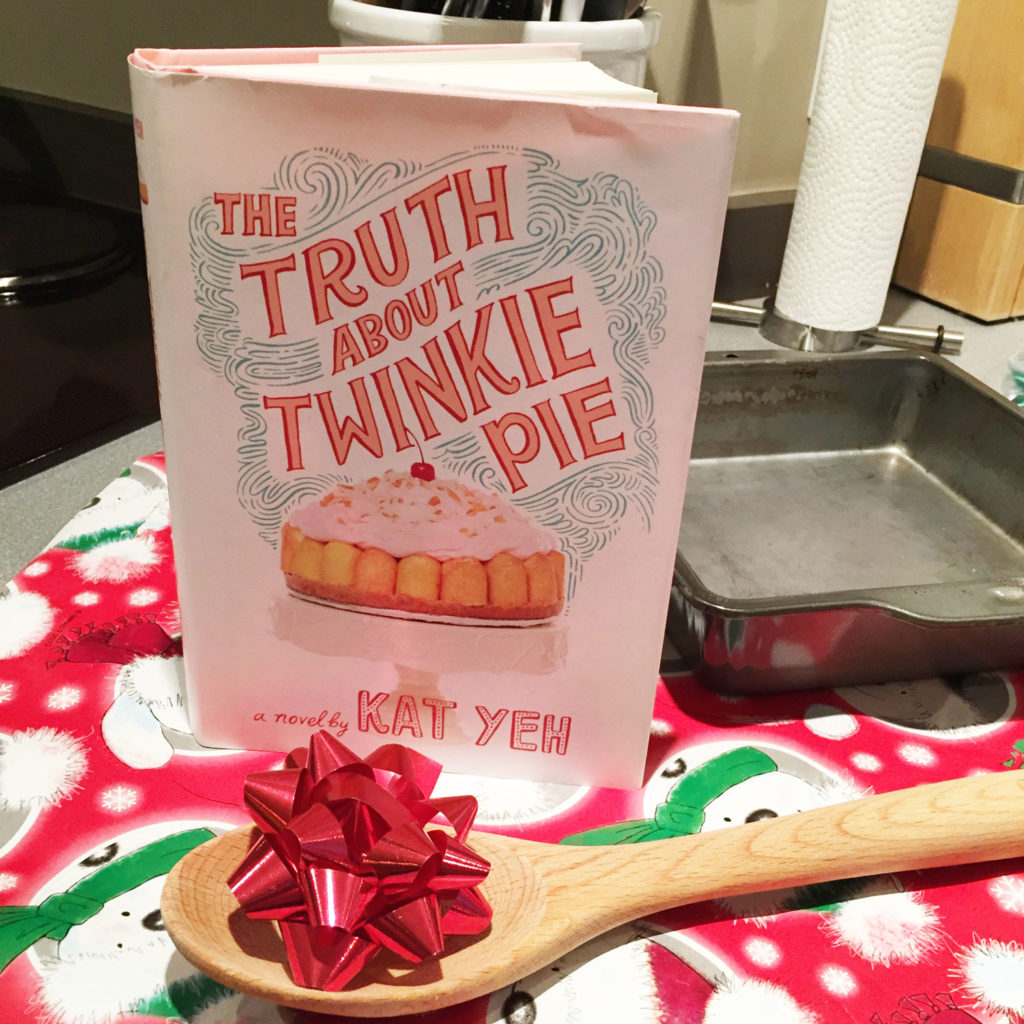 Rereading my friend Kat Yeh's debut middle grade book THE TRUTH ABOUT TWINKIE PIE makes me think how great a holiday gift this book would be. Twinkie Pie is my favorite kind of book: a wonderful voice, characters I care about and an unexpected but thoroughly satisfying ending. See my interview with Kat on Inkygirl earlier this year.
Anyway, here are a few fun gift packaging ideas:
– Combine this book with the ingredients for one of the many excellent recipes in this book for a middle grader who likes to cook/bake.
– Great hostess gift for your favorite librarian or kidlit book lover: a copy of this book along with a a yummy baked Twinkie Pie (or No-Peek Chicken, Maybe Even Better Soup, Madder'n Heck Smashed Potatoes, Special-Occasion Fancy Sandwiches, Pull-Aparts, Easier-Than-Pie Pudding, Impossible Pie, Tangled-Up Pie, Heartbreak On Toast, Pick Me Up, Cherries In The Snow or one of the other recipes)
– Other combo gift items you could include: baking or cooking utensils or tools, a cookbook, Twinkies :-))
You can find out more about The Truth About Twinkie Pie and Kat Yeh on her website.