Golden Marmot Award: Chuck Wendig's "If you like a book" tweet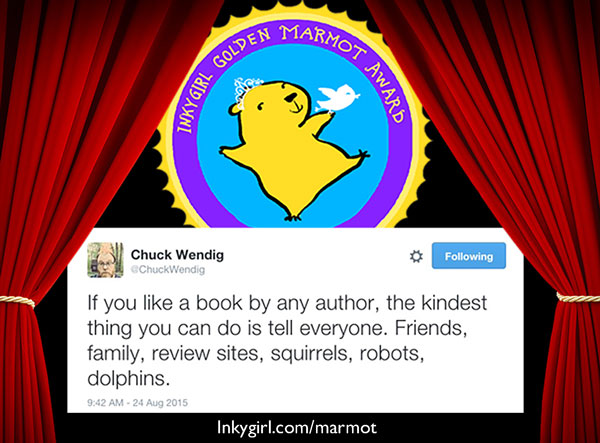 It's been a while since I've awarded the Incredibly Prestigious and Exquisitely Ephemeral Golden Marmot Award, but this week it NEEDS to go to Chuck Wendig for this wonderful tweet.
In addition to following @ChuckWendig on Twitter, I encourage you to read his Terribleminds blog. (*** To those offended by strong language: be warned that Chuck embraces it. :-)) While his focus is not specifically on children's books, many of his posts contain nuggets of wisdom useful to writers all genres.