Free print-ready poster: Tim Federle quote about books
I've added a new print-ready poster to my For The Love Of Reading page: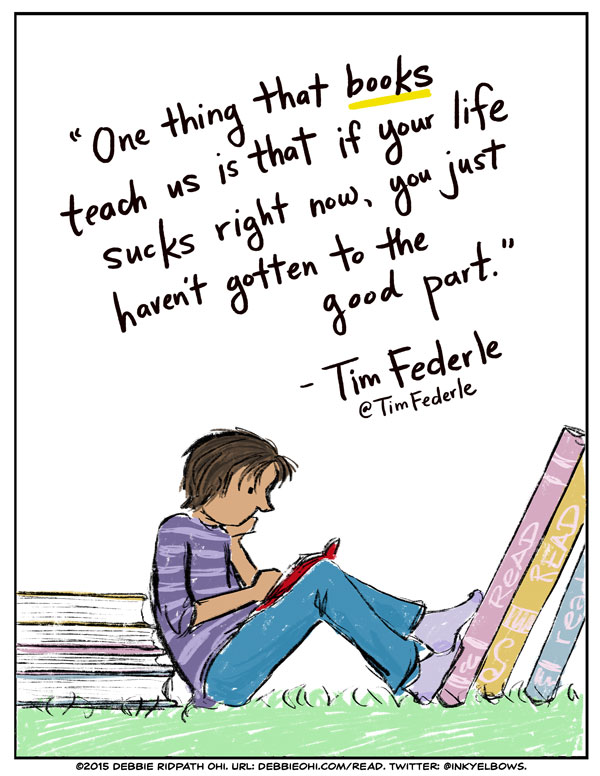 You can download the poster here.
For more free print-ready literacy posters, activity sheets, bookmarks and more, see For The Love Of Reading. You can also browse my full Print-Ready Archive for teachers, librarians and young readers.