Don't wait for your Muse. Be there every day & eventually she'll start showing up.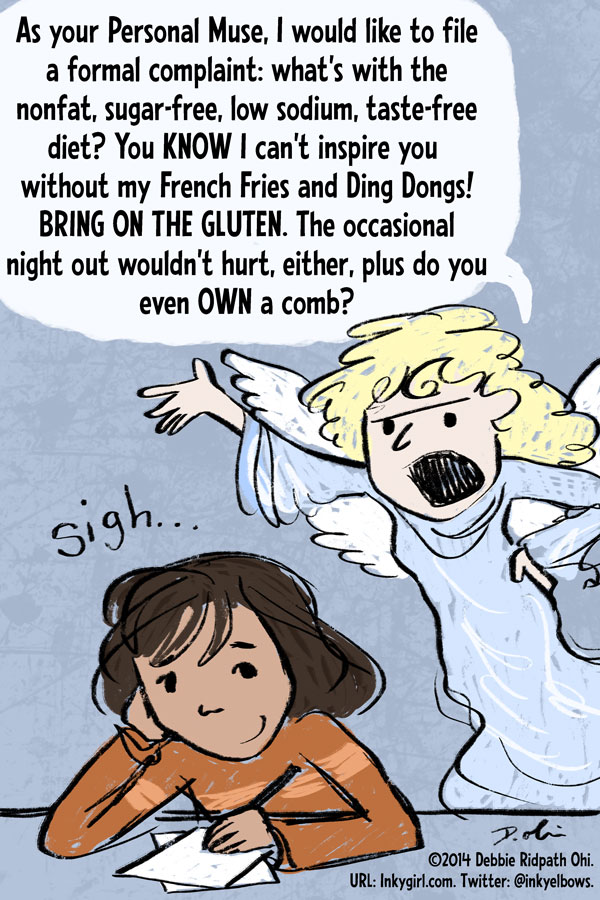 I love what Stephen King said about not waiting for one's Muse to show up.
"Don't wait for the muse. As I've said, he's a hardheaded guy who's not susceptible to a lot of creative fluttering. This isn't the Ouija board or the spirit-world we're talking about here, but just another job like laying pipe or driving long-haul trucks. Your job is to make sure the muse knows where you're going to be every day from nine 'til noon. or seven 'til three. If he does know, I assure you that sooner or later he'll start showing up."
– Stephen King, On Writing: A Memoir of the Craft
The comic above is also available as an Unhappy Muse greeting card in my online card shop.