Back Burner Writing, Essential Apps and How I'm Squeezing In Extra Writing Every Day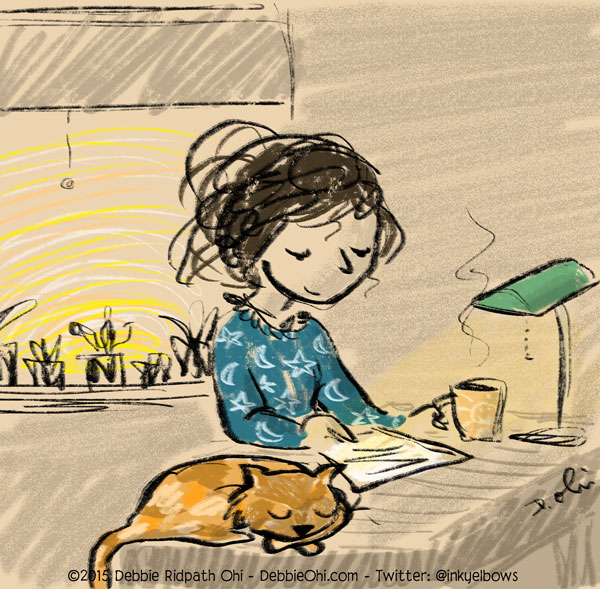 Since I started getting picture book contracts (yay!) I've put my novel writing on the back burner. Then last summer at SCBWI-LA, I was talking with my editor at Simon & Schuster (Justin Chanda) about my middle grade novels and time management. Justin said that if my novel writing was important to me, I needed to set aside some regular time to work on it…no matter how much other work I had going on.
Absolutely! I said. I am SO going to do this. And yeah, well. I was right on top of that for a few weeks and then the reality of work deadlines plus personal commitments pushed my novel projects onto the back burner again.
I've since come to terms with this. I am having SO much fun with my picture book projects these days and things are very busy for me in a good way. To those who didn't know: I used to write nonfiction while I worked on middle grade novels; Writer's Digest even asked me to write a book for them. I met my wonderful agent because of my middle grade writing, through children's book writer, Lee Wardlaw; Lee critiqued one of my first MG novels (thank you, Lee!). The two middle grade manuscripts that Ginger and I sent out never found a home, though we got close a couple of times near the end. I could tell from the rejection letters that my writing was improving. I shelved the older mss and began working on new stories. One of my new manuscripts that never got sent out was nominated for the SCBWI Sue Alexander "Most Promising For Publication" Award; it didn't win but the nomination was encouraging; I could tell I was getting closer.
Then my picture book illustration career took off, thanks to the SCBWI and Simon & Schuster Children's. My heart is in picture books now, and I always want to help create them…I love this genre SO MUCH and connecting with the young readers continues to be one of my greatest joys.
There is still a part of my creative soul, however, that is still drawn to middle grade novels. I read middle grade constantly; not for market research but because I've always enjoyed reading them. It's okay that my novel writing on the back burner right now, but that doesn't mean I can't still keep writing! Even if it's only for a few minutes a day.
So I decided recently to get back on my own 250, 500 and 1000 Words A Day Challenge.

I created this challenge for those who are looking for extra motivation to get back into a daily writing habit but who also need some flexibility. Challenges like NaNoWriMo are wonderful (I've done Nano in the past and had great fun) but can sometimes be discouraging if, for whatever reason, you start falling behind.
Anyway, I have been trying something new which has been working pretty well, so I thought I'd share it. Here's what I do: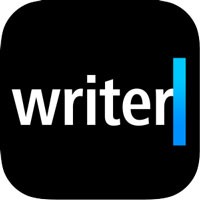 I bought the iAWriter app for my Mac and iOS devices (iPhone, iPad) and use it for my daily morning writing ritual. I've played around with MANY note-taking apps on my iOS devices ever since the first iPhone came out, and this remains one of the favorites because of its minimalist approach.
No settings to fiddle with, which means I'm not as likely to procrastinate. I love the easy-to-read monospaced font.
I find using my iPad with my external keyboard works the best for this. Why not my Mac? Because I do most of my book illustration project work on my Mac, doing morning writing on a separate and very portable device helps deceive the "oh my gosh I can't work on my novel I need to get back to contracted paying work" part of my brain. Sounds stupid, I know, but I find it helps me focus. I can also take my iPad outside of the house at a moment's notice and work on my writing ANYWHERE.
When it comes to later revisions, I'll probably go back to my desktop computer so I can take advantage of the bigger screen space and two monitors. For a first draft, however, my iPad is perfect. I also tend to be the kind of writer who over-edits as she writes, and I'm finding that writing on a smaller screen encourages me to keep writing (editing is more of a pain). I know I will revise later.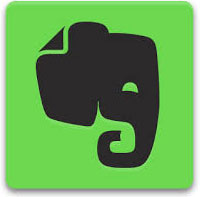 After I finish my session in iAWriter, I send the document to my Evernote account; happily, I can do this from within the iAWriter app. I know there are many other means of backing up my data and getting writing snippets to my desktop computer. I have tried many of them. This is the way that seems to work best for me, mainly because I don't need to open any other app that may possibly distract me. Did I mention that I'm easily distracted?
From the iAWriter app, I can share directly to Evernote and even choose the receiving project folder. I figure that I can always organize later on; I try to put a note at the beginning like "near end of book" etc. I also tend to write in scenes and snippets rather than from start to finish, and will organize them later. I *used* to write from start to finish but found that I tended to overedit and spend way too much time near the beginning.
I use Evernote for so much more, of course. Two of my favorite features: (1) with the paid version of Evernote, you can email anything to your Evernote account, and (2) when searching for a word or term in Evernote, the search will include any scanned documents…including business cards and handwritten notes (!).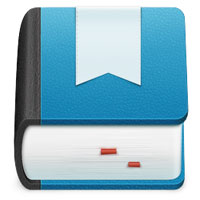 I also use the Day One app for my Mac and iOS devices. I've tried other journaling tools before but like Day One the best because of its super-simple interface without all the bells and whistles.
As with iAWriter, I'm drawn to the minimalist interface because it makes it very easy for me to just open and use, without being tempted to tweak settings.
I've been using the app to quickly record ideas and thoughts and character/title ideas as well as other personal observations, and I use tags (like "goals", "bookidea" etc.) so I can access them more easily later. One of my tags is "happy," by the way…whenever I'm feeling down, browsing all my "happy" entries always cheers me up. Another is "thanks", which I also try to use each day, to write down people and things and events I'm grateful for.
I also use the DayOne app to quickly snap photos, which is great for grabbing a reference photo for illustration, character idea, a friend's book I want to read, etc. You can only take one photo per entry, though. If you plan to do this a LOT, I'd recommend Evernote instead. Also, you can share DayOne photos/text to social media as well! I don't do this, though; I'm too worried about accidentally sharing a post that's meant to be private. 🙂
I do love Scrivener, by the way, and use it for many of my book projects (more on this in a future post), but the lack of easy syncing across all my devices makes it tough to count on Scrivener for my daily writing exercise.
Do you have any tools or tips to share that you've found useful in your writing? Feel free to share them below.
Good luck with your writing!