#BookADay: KOALA HOSPITAL by Suzi Eszterhas (Owlkids Books)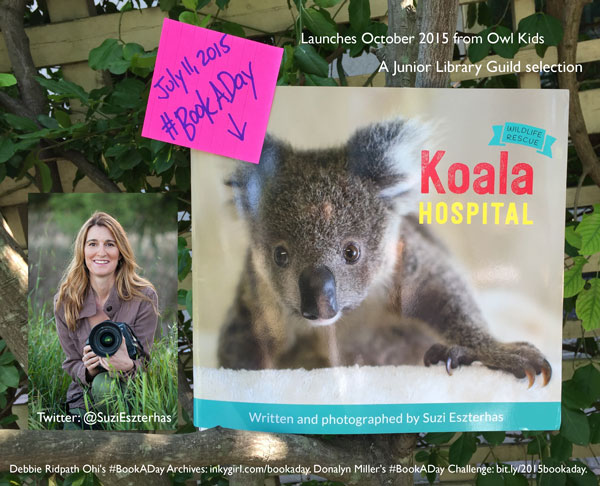 KOALA HOSPITAL
Written and photographed by Suzi Eszterhas
Launches from Owlkids Books on Oct. 15, 2015
Juvenile: Age (years) from 7 – 10, Grade (CAN) from 2 – 5, Grade (US) from 2 – 5
ISBN-10: 1771471409 – ISBN-13: 978-1771471404
I picked up the f&gs for KOALA HOSPITAL at ALA at the Owlkids booth because (1) the author was there, looking so friendly and welcoming, and (2) the cover of the book was super-adorable.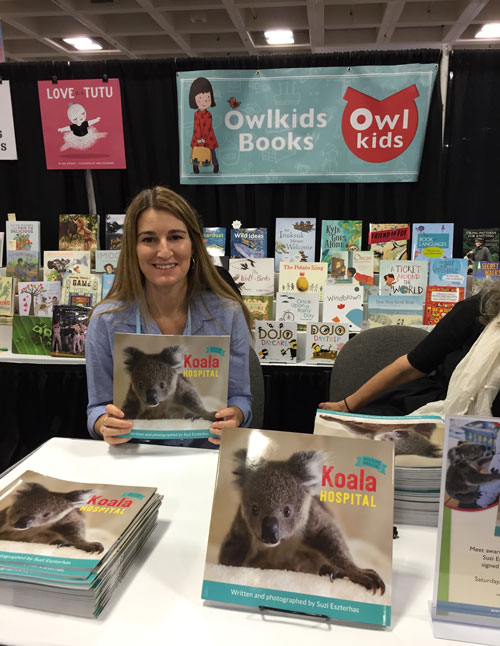 I had no idea there was such a thing as a koala hospital until I read this book. Suzi Esterhas's photos are wonderful, giving a young reader a behind-the-scenes glimpse of how koalas are rescued, treated and then released into the wild. Text is engaging and fun, plus there's an excellent section at the end about the conservation of koalas, how young readers can help wildlife in their own neighbourhood, plus a Q&A and glossary.A portion from the sales of the book is being donated to the Koala Hospital in Port Macquarie, Australia.
More about KOALA HOSPITAL on the BNC Catalist
More about Suzi Eszterhas on her website and Twitter.
———————
More info: Donalyn Miller's Summer Book-A-Day Challenge | Archives of my #BookADay posts.