Three Questions With Karen Krossing: Advice For Young Writers, BOG Crystal Kite Award and PUNCH LIKE A GIRL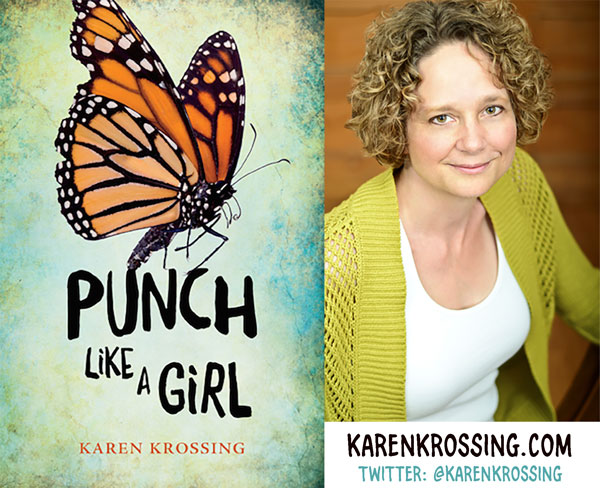 Karen Krossing wrote poetry and rants as a teen and dreamed of becoming a published writer. Today, she's the author of seven successful novels for kids and teens, and she conducts writing workshops to empower emerging writers. Her latest is Punch Like a Girl (Orca, 2015).
I met Karen through Torkidlit and CANSCAIP, and have been a fan of her work ever since I read The Yo-Yo Prophet (Orca Books). You can read my mini-review, plus her book inspired one of my daily doodles: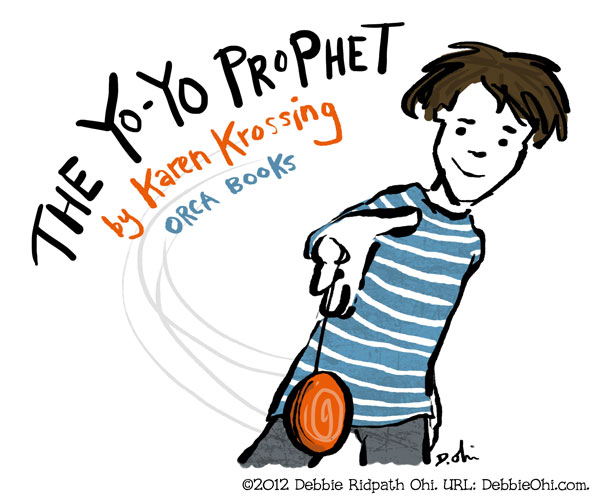 I love Karen's positive outlook and her support of other children's/YA writers, especially in the Canadian publishing industry. Her Twitter feed (@karenkrossing) is one of my favourites; to authors out there looking for great examples of how to use social media, I strongly encourage you to follow Karen's feed!
You can check out Karen's website or find her on Twitter or Facebook. To watch her book trailers, go here.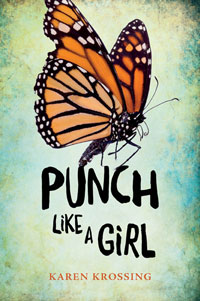 About Punch Like A Girl (Orca Publishers, 2015):
"Nobody understands why Tori has suddenly become so moody and violent. When she attacks a stranger in a store, she ends up doing community service at a shelter for victims of domestic violence. There, she bonds with a little girl named Casey, but when Casey is abducted while in Tori's care, Tori is racked with guilt, certain that she should have been able to prevent the abduction. During the search for Casey, Tori comes face to face with an ex-boyfriend who sexually assaulted her at a party. Only when she speaks out about the assault is she able to begin to heal."
Q. Could you please take a photo of something in your office and tell us the story behind it?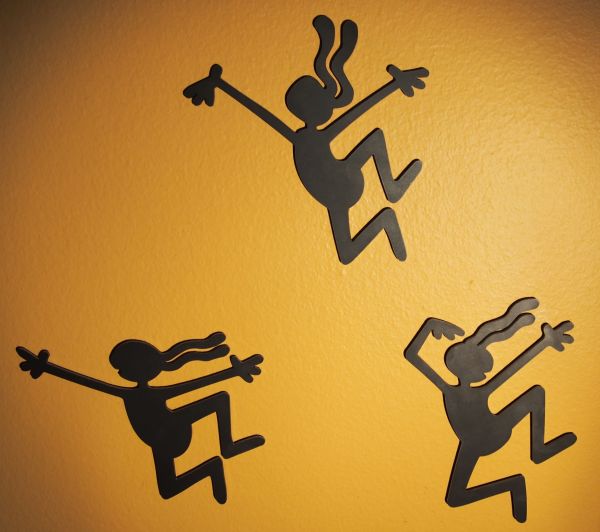 These fun-loving characters remind me to find the joy in writing. Although writing can be grueling and seemingly impossible at times, it also surprises and delights me when I persevere through trouble spots.
Q. What advice do you have for young writers?
Be an immovable force. My middle-grade novel Bog took ten years from conception to published book. I lost my way and doubted my story many times, but I never stopped trying.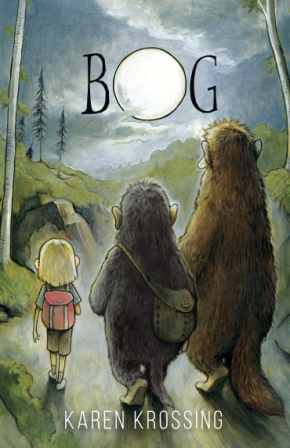 Q. What are you excited about right now?
I'm thrilled that Bog just won the 2015 SCBWI Crystal Kite Award in the Canada division! It's particularly important to me because this is a peer-given award, voted on by members of the Society of Children's Book Writers and Illustrators. (From Debbie: see Karen's blog post announcement.)

I'm also excited about my current work-in-progress. I'm one-third done a first draft of a new novel, and I'm eager to see how it'll turn out. Will I pull off the ending I'm aiming for? Will readers like my protagonist? I can't wait to find out.
——
For more insights from book creators, see my Inkygirl Interview Archives and Advice For Young Writers And Illustrators From Book Creators.