WHERE ARE MY BOOKS? Book Tour recap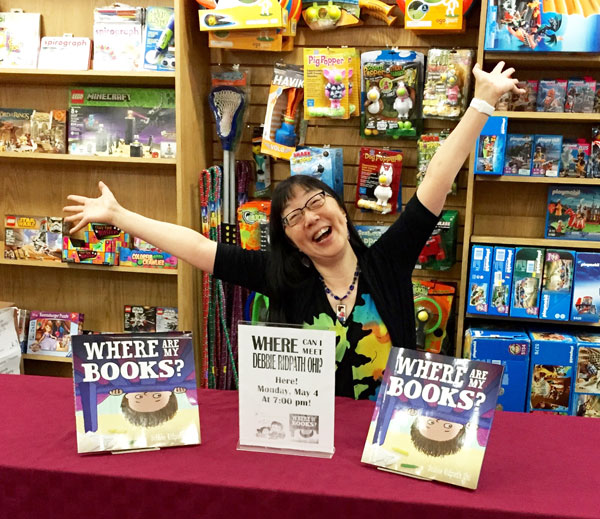 I had a FANTASTIC time during my WHERE ARE MY BOOKS? Book Tour earlier this month. Thanks to Simon & Schuster Children's for making the book tour possible for me, and to all the schools, libraries and bookstores who participated.
For those interested, I've posted links to my photos and recap at DebbieOhi.com/2015booktour, including what I learned along the way.
Part 1 (Larry The Driver)
Part 2 (IL: Carol Stream, Science & Arts Academy, Avoca West, Anderson's Bookshop)
Part 3 (IL: Peterson Elementary, River Woods, Media Escorts)
Part 4 (NC: Irving Park, New Garden Friends, Scuppernong)
Part 5 (NJ: Lincoln Elementary, Hillside Elementary, Books Bytes & Beyond)
Part 6 (NJ: Allentown Library, Monmouth Library)
Part 7 (NJ: Learning Community Charter School, WORD Bookstore, board gaming)
Part 8 (Wrap up + takeaways)
Thanks so much to my S&S publicist Kelsey Dickson for helping me set up this tour, and to the participating bookstores: Anderson's Bookshop, Scuppernong Books, Books, Bytes & Beyond and WORD Bookstore, as well as Allentown Public Library and Monmouth County Library. I also did school visits throughout.
And thanks to Amy Jacobson of Simon & Schuster Canada for her help organizing my Toronto book launch at Another Story Bookshop.